Our first poetry news round up of the week takes a look at a poetry book by Tennyson that is to go on exhibition, and a visit by the PM of Pakistan to the tomb of the poet Rumi.
Camelot Poem by Tennyson Comes to Scotland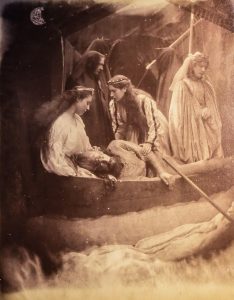 It has long been considered that the majestic mountains of the Highlands and Staffa the volcanic island (to say nothing of the many castles that Scotland has to offer) were a huge influence on the romantic work of Alfred Lord Tennyson, the Victorian poet.
It is known that he visited Lord Jeffrey, his friend and founder of the Edinburgh Review. This took place towards the beginning of the 19th century at Craigcook Castle near Edinburgh. He also spent time with some rather important names in literature, joining the inner circle of the likes of Charles Dickens and Hans Christian Anderson.
One of the works for which Tennyson is most well know is the story of the Knights of the Round Table. During this time, he also embarked on a collaboration with Julia Margaret Cameron, one of the most revered women in the history of photography. It was Cameron who is responsible for the portraits of Tennyson that show his beard and Victorian clothes off to the world.
The work that was produced as a result of the collaboration between poet and photographer is now visiting Scotland and can be seen as part of the Special Collection at the University of St Andrews.
Published in 1875, "Idylls of the King, and Other Poems" takes the reader on a tour of Arthur's Camelot and tells the story of his knights. It will be on display together with 13 photographs, which perfectly show the character of the poet. The book was given life on the Isle of Wight when Tennyson and Cameron lived there together; she moved there in 1860.
Cameron's earlier photographs only exist as wood-cut copies, but on the encouragement of Tennyson she produced two much larger volumes of her work. The copy that will be on display is the second copy and was owned by the research librarian for Kodak, Dr Rolf Schultze, until his death in 1967.
Pakistani Prime Minister Visits Rumi's Shrine in Turkey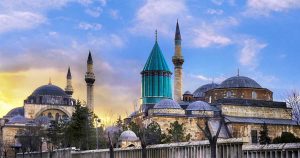 Imran Khan, the PM of Pakistan has visited the mausoleum of Jalaluddin Rumi, the great Muslim Sufi scholar as part of an official two-day visit to Turkey, which is being undertaken on the invitation of Recep Tayyip Erdogan, the President of Turkey.
During his visit, Khan laid a floral wreath on the tomb and paid homage to Rumi.
It is believed that as part of his visit Khan also visited the grave of Muhammad (Allama) Iqbal, the greatest poet of the sub-continent. The grave for this Sufi poet is found in the courtyard of the Shrine to Jalaluddin Rumi. This is considered an honorary resting place for the national poet of Pakistan and the epitaph reads