Today in our poetry news round-up, we look at the poet who has finally been allowed to move from prison to hospital for tests and the accusations of sexual assault made by a poet against a writer in Egypt.
Ailing Poet Transferred to Hospital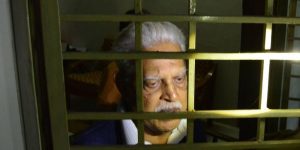 An 81-year-old poet, Varavara Rao who has been in prison since his arrest for alleged violence in 2018 was transferred from prison to hospital yesterday evening.
Requests had previously been made, but denied, to move the poet sooner. It has not been confirmed what is wrong with the poet, but tests have been carried out and the results are being awaited before a decision is made whether to admit him or not
Confirming the same, sources from the hospital said that tests are being conducted on the senior activist and that he is yet to be admitted in the hospital.
Rao is a revolutionary poet and an activist. He was arrested over an attempt, alleged and never proven, to assassinate Narendra Modi the Indian Prime Minister. He was originally placed under house arrest but was moved to Taloja jail in 2018. He suffers with several health conditions, including a heart ailment.
Bail has been rejected twice for the poet and his co-accused and at the end of June, a temporary bail application on medical grounds was made but also refused.
The poet's family members had raised concerns about his health over the weekend when they said that he sounded delirious on the phone.
Egyptian Writer Arrested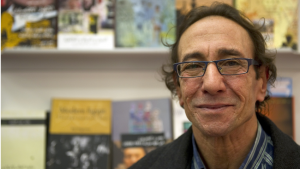 Once more the world of literature is facing allegations of sexual assault amongst its members. This time the allegations have been made by Alaa Hasanin, a female poet in Egypt who has accused Mohamed Hashem, a prominent writer, or attaching her in 2019 whilst she was collecting books from the publishing house that he runs.
The poet made her allegations in a post on Facebook last week. She says the writer offered her a drink and then lured her into a different room so as not to wake his sleeping daughter. She states that she never expected this behaviour from him, he is much older than her and she is younger than the writer's daughter.
The decision to make the allegations public was made when another woman told her of a similar encounter with the writer. Now the hashtag "Mohamed Hashem is a harasser" written in Arabic has been trending on both Twitter and Facebook in Egypt.
Hasanin went to the police and filed a complaint against Hashem which led to his arrest. He was released on Sunday on bail for 5000 Egyptian pounds.
Hashem has denied the charges, saying that he was not in Cairo at the time that the alleged attack took place. He says that he was at a funeral and then 2 days later attended the birth of his first grandchild.
The accusations are the latest to surface in Egypt as the #MeToo movement there is gathering momentum. Sexual assault and harassment are common in the country however few speak out about it due to fears of victim-blaming and pressure from family members not to go public. A recent bill, approved by the cabinet in Egypt, will now grant victims anonymity in the hope that they will come forward.