Today My Poetic Side's news focuses on the decision in Alabama to rename a school that is linked with a poet and the recently refurbished Patrick Kavanagh Centre.
School Named After Poet to Be Renamed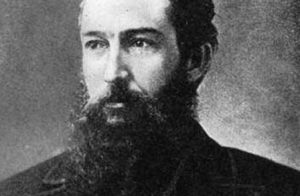 A school board in Alabama has made the decision to rename three of its high schools; one is named in honour of a poet who served on the rebel army and the other two after leaders of the Confederate army.
The vote was taken on Tuesday to rename the high schools named for Sidney Lanier, Gen. Robert E. Lee, and Confederate President Jefferson Davis. The next step is to obtain a waive of the state law of 2017 that guards Confederate memorials or pay the fine that is set at $25,000 per memorial for the name changes. A private group has already set up and has raised $42,000 towards the fines.
The vote was passed by a staggering 6-1 in favour of the renaming for Lee and Jefferson Davis high schools and 5-2 to rename Lanier high school. It was felt that Lanier was more well known for his music and poetry than his service in the army.
One of the board members who voted against the changes in name stated that


Patrick Kavanagh Centre Gets €1 million Facelift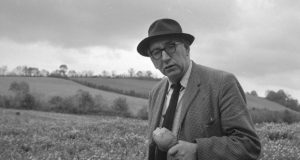 Tourism Monaghan has unveiled its plans for a refurbished Patrick Kavanagh Centre which will be located in Inniskeen, the poet's native town. The centre will be state of the art and a tribute to both the work and life of the poet.
The "facelift" will see the centre transformed into what they are calling a "mini-museum" and it will have a fantastic array of displays ranging from memory boxes that contain personal effects to a new event space and even touch screens.
There will also be a new website which will go live today (Thursday 16th July) and the centre will be opening its doors to visitors from 20th July. Initially access will be limited to groups of just five people at the same time and advanced booking will be essential.
The "stony grey soil" of Monaghan was an inspiration for some of the poets most famous works, he was born and lived locally and is buried in the nearby cemetery.
There will be exhibitions to celebrate the different stages of the poet's life, an original short film and the 6km Patrick Kavanagh Trail has also been updated with new signs to make it even easier for visitors to follow it.
The refurbishments have come at a very welcome time as the country slowly eases itself out of lockdown and Monaghan is pitching itself as a staycation destination ideal for those visitors who might prefer to avoid more crowded places.