Today on My Poetic Side we look at a dance drama honouring a Chinese poet and we look at the campaigners looking to save an army barracks with a poetic history.
New Dance Drama Premiers in Honour of Chinese Poet
"Poet Dongpo" is a new dance drama that is premiering to honour the works of Su Dongpo (also known as Su Shi) one of the most iconic poets in the history of China. The dance drama explores a number of themes beginning with classical Chinese philosophy right up to the aesthetic as it appears through the contemporary lens.
The poet is considered to be one of the most influential figures in Chinese cultural history with scholars saying that he mastered almost all of the significant artistic and literary forms of the time. These included "ci" poetry which dates to the Song Dynasty (between 960 – 1279), regulated verse, calligraphy, prose poetry and painting.
Shen Wei, the internationally renowned visual artist and choreographer who was a creator of an opening segment from the Beijing Olympic Games Ceremony which took place in 2008 is one of the artists involved in the show.
Campaigners Vow to Save Ripon Barracks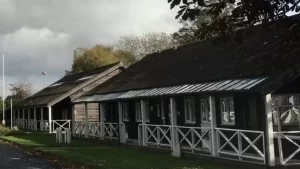 Campaigners have vowed to the save a collection of Army huts on the Ripon Barracks base in Yorkshire which have a link to the poet Wilfred Owen. Owen was sent to the barracks during World War One in order to recover from shell-shock.
The barracks is scheduled to close in 2025 and the land has been earmarked for the building of 1300 houses. Ripon Military Heritage Trust have stated that the seven huts are, in fact, some of the last ones of their type in the country that still remain.
The barracks were build for troops during the 1914-18 war as a convalescent camp. Their use continued into World War Two when it was used as a training base for soldier. It is currently still in use by the Royal Engineers.
Records from the Wilfred Owen Association indicated that the officer who was also a poet arrived in at the camp on 12th March 1918 when he was recovering from shell-shock.
It was during the spring of that year that he wrote some of his most powerful poetry including Mental Cases and The Send-Off. Owen was killed on 4th November that same year as he led his men across the Sambre-Oise Canal.
The history of the huts was the recent subject of a presentation that the trust gave to the City Council in Ripon. They believe that it is essential to preserve as much of the site of the barracks as they can due to its historical significance.
It is believed that work to level the huts could take place as early as 2024.