We begin another week here on My Poetic Side with a look at Ecopoetry. We also look at two festivals which will be going online this week.
Ecopoetry – The New Buzzword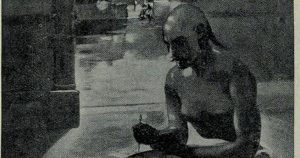 The world is facing a significant amount of biodiversity loss on a scale that is unprecedented – it is believed that as many as one million species are close to extinction. Poetry that has a strong ecological content has suddenly seen a rise in popularity. This is ecopoetry and anthologies are suddenly appearing all over the place.
Whilst it is widely accepted that Kalidasa was the first ecopoet combining all things ecological and sensual in the one form, there have been many other poets over the centuries who have also written ecopoetry in a number of different forms. These range from ancient poets in China to the likes of Derek Walcott, Oodgeroo, Ernesto Cardinal and Susan Griffin.
Recent translations of the works of Kalidasa from Sanskrit, show the kind of detail that he went into when it came to describing the animals and plant life that surrounded him. How they varied from season to season and even how they came together to help each other when needed.
This type of detail is emerging once again in poetry and becoming increasingly popular.
Tamfest goes Online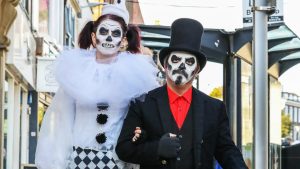 The verse of Robert Burns is about to reach an audience of global proportions as Tamfest, one of the biggest festivals in Britain is set to go online.
Tamfest is a festival which honours Tam O'Shanter, the fictional character of Burns'. This year the festival is being forced online by the pandemic however the organisers believe that this may lead to interest all over the world.
This year's festival will begin with a few teaser activities and will run until the end of October. Tam O'Shanter is a character from one of the poems that Burns wrote and is based on his friend Douglas Graham who lived near Kirkoswald on Shanter Farm.
Tamfest began life in 2015 and has been proving to be a very popular attraction in the Ayrshire town. Last year the event was attended by 8000 people, but this year the organisers are hoping to reach a lot more.
Charles Causley Goes Digital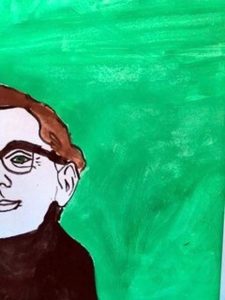 A literary and arts charity based in Launceston, the Charles Causley Trust is taking advantage of the current situation caused by the pandemic and is taking their festival in honour of the poet online.
The trust is dedicated to keeping the memory of the late Cornish poet alive and promoting writing, poetry and in particular the arts, with a special interest in the area where he lived.
This is the first time that the festival has decided to go digital. However, they felt that the timing was right, and it was very important to be able to offer some support to their sector.
After much rather frantic work behind the scenes the trust has put together a virtual programme which will run from Friday 24th July to Sunday 26th July. There will be workshops, readings, talks, local tours and even music.