Our poetry news round-up today looks at the bells being rung to mark the anniversary of the death of a poet and a parachute jump in honour of another poet.
Anniversary of Poets Death to be Marked with Church Bell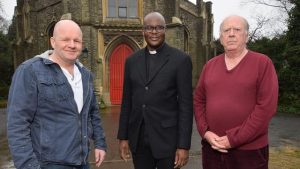 The bell of the St Michael's Church belfry will toll on Sunday in commemoration of the anniversary of the passing of Samuel Taylor Coleridge.  The churches bell will ring a total of 5 times. The first will be for the poet and the remaining four will be for his family who are also laid to rest in the family crypt.
A descendent of the poets family, Sir Paul Coleridge, who is also the president of  Coleridge's Trust stated,



The bodies of Coleridge and his family were previously buried in a nearby local churchyard. However, in 1961 their bodies were moved and reinterred in the church crypt that formed part of the house on the foundations of which the foundations of the church were built.
The anniversary of the poet's death falls on 25th July and a film that has been created by The Coleridge Trust will be screened on the day.
There will also be a guided walk around Highgate which will mark a number of the areas where the poet worked, lived, walked and also where he died.
It is believed that the church which is located in Highgate was in part responsible for the poet finding religion once again in his later years. The current vicar of St Michael's confirmed that the poet was present for the opening ceremony of the church which took place in 1832. He died just two years later.
Partisans' World War Two Jump Recreated by Israeli Paratroopers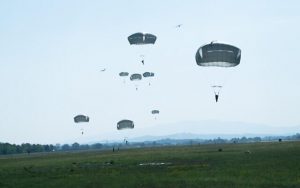 A group of paratroopers in Israel have recreated a historic parachute jump that was made during WWII in honour of the poet Hannah Senesh. The jump took place in Slovenia on 20th July.
In total around 100 soldiers took part in the parachute jump which took place over Central Europe. The jump was part of an educational trip that lasted a week and was planned to honour Hannah Senesh on the anniversary of what would have been her 100th birthday. Senesh was a Hungarian-born soldier. She parachuted into Hungary during the war, was captured by the Nazis and then killed.
The recreation of the jump took place as near to the original location as possible.
Senesh immigrated in 1939 to Palestine and joined the Haganah, now the IDF. She joined the Jewish element of the British military during the war and undertook the parachute jump in order to meet with the partisans. She was captured at the border and following interrogation sentenced to death. Later her remains were returned to Israel where they were buried in the Mouth Herzl National Cemetery.
She is still remembered in Israel today with her poetry and diary still being read.