Today's poetry news round-up takes a look at the poet and iconic war hero whose work will be going on display in Jerusalem, and the world's foremost translator of Korean poetry who has died.
Items Belonging to Poet Who Was Iconic War Hero to go on Public Display
The National Library of Israel has received a collection of photographs, personal items, and unpublished works by the Hungarian poet Hanna Senesh, which they will be putting on display shortly for the first time.
Senesh was a paratrooper during World War II. She was parachuted by the British army into Europe when it was occupied in 1944 as part of an attempt to help Hungarian Jews who had been sentenced to the Nazis' death camps and also to rescue downed pilots.
Aged just 23, Hannah Senesh was captured, then tortured, and then executed by the Nazis.
At the time of her death, she was not known as a poet, but one year on from her execution a suitcase full of her poems, songs, diaries, and letters was found. The discovery was made by a British soldier from the Jewish Brigade, Kibbutz Sdot Yam, who was in Palestine. The suitcase was found under the poet's bed.
The publication of these poems made the name Senesh famous.
The collection includes correspondence between Senesh and her family, diaries, photographs, notebooks, a newspaper she edited when she was just 6 years old, personal items, her last song and 2 letters that were found amongst her clothing following her execution are to go on display to the public shortly.
Fr Kevin O'Rourke Dies in Seoul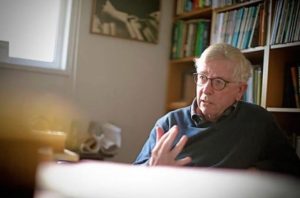 The Irish missionary priest, who had earned himself a reputation as one of the most highly respected Korean poetry translators in the world, has died aged 80.
Born in Cavan in 1939, Fr Kevin O'Rourke was a scholar and a poet. He was ordained in 1963 and journeyed to South Korea in 1964 where he served as the assistant pastor at the Soyangro Church in the Gangwon Province.
In 1982, he became the first non-Korean to ever receive a doctorate in Korean literature. During his dissertation studies at Yonsei University, he looked at the influence on Korean poetry of the 1920s that English poetry might have had.
He spent much of his time in Korea translating famous Korean novels, poetry and other literary works of note, including the poetry collection of So Chong-ju and Yi Sangs "Wings: Volume 091".
He also translated a number of traditional literary works from Korean to English including song lyrics and also the poems of the Joseon and Goryeo eras.
He was awarded the Korean National Literature prize in 1989 for his Korean poetry translations and the East Asia Korea Literature prize in 1990.
In 2007, he was given honorary citizenship in South Korea and in 2009 a presidential citation for his services to literature and language.
In 2010, an 800-volume library at the Irish Embassy in Korea was named after him.
During his time working with literature, he translated more than 2000 Korean poems some of which dated as far back as the 12th century, making him the foremost translator in the world of Korean Poetry.