We start the week here at My Poetic Side with an article about the winners of this year's Society of Authors prizes. We also look at a disagreement over the wording for the new headstone for the grave of William Blake.
Prestigious Literary Prize from The Society of Authors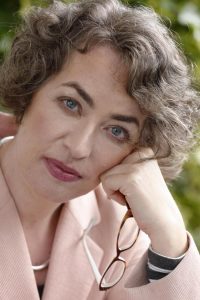 Poets were well represented in this year's Society of Authors awards which took place in London and were hosted by Stephen Fry.
Kate Clancy, the poet and writer in residence at Oxford Spires Academy, has won the Cholmondeley Award. This prestigious award acknowledges Clancy's general body of work and also her contribution to poetry.
Clancy was recently awarded an MBE for her work which is not only with the staff and students at the Academy but also with refugee children. Last year one of her pupils, 13-year old Amineh Abou Kerech, a Syrian refugee who couldn't speak any English in 2016 on arrival in the UK won the Betjeman Poetry Prize.
Irish poet Stephen Sexton received the Eric Gregory Award, he won in the category for a collection of poetry from writers under the age of 30. His winning collection "The Animals Moon" was praised by the judges who said his poetry was



This is the fifth time that Sexton had entered the competition and the last time he would have been eligible to win this particular category as he is now 29.
Clancy and Sexton now join the list of prestigious former winner including Carol Ann Duffy, Seamus Heaney and John Agard.
The Poets Gravestone and The Punctuation Disagreement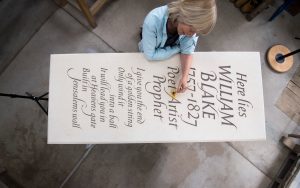 Last week we wrote about the final resting place of the poet William Blake; how having found the exact place of his burial a headstone was being prepared that would contain a quote from one of his poems and would be unveiled next week.
That new gravestone may now be delayed due to a "pedantic" disagreement about apostrophes. Blake himself was a somewhat distinct user of punctuation for it seems rather fitting that this disagreement should have erupted.
The quote that the Blake Society have picked for use on the headstone is from one of the poets 100-page prophetic books, these are filled with the poets somewhat eccentric punctuation. The only problem is that Blake also wrote the very same extract in one of his private notebooks using no punctuation at all.
In his notebook it appears:


With apostrophes missing in both Heaven's and Jerusalem's. The Society accept that Blake followed few rules when it came to punctuation, he would often use a full stop in the middle of a word, but they struggled to decide which wording to go with. In the end they have chosen to go with the version that contains no punctuation.
Which version would you have chosen?