We end another week here on My Poetic Side with a look at an unpublished Louisa May Alcott manuscript and the words of a poet on a statue that is the latest to be at risk of removal in the US.
Unpublished Manuscript Discovered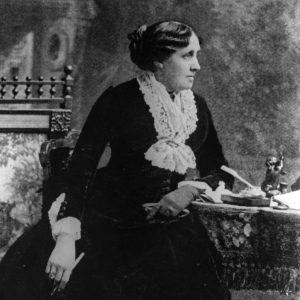 A previously unpublished, and unfinished, manuscript by the author and poet Louisa May Alcott has been discovered by The Strand Magazine.
The manuscript is 9000 pages in total and is unfinished. It is called Aunt Nellie's Diary. The magazine is now running a competition to find an author to give the novel an ending.
Believed to be one of Alcott's earliest works the novel is narrated from the perspective of s single 40-year-old woman named Nellie. She shares observations regarding her niece, her nieces' friend and the love triangle that occurs when a young man comes to visit. It is believed to have been written when Alcott was just 17 years old.
The work was discovered earlier this year by the managing editor of the magazine in the Houghton Library at Harvard University. The pages are around 170 years old but in surprisingly good condition. The content of the manuscript came as quite a surprise to him when he realised that although Alcott had been very young when she wrote it, she had perfectly managed to put herself in the shoes of a much older woman, showing what a fantastic writer she really was.
Before he decided to share his finding with the public in general there was a lot of research that he wanted to do. There were collaborations with a number of experts including Daniel Shealy, a preeminent Alcott scholar, who were all happy to confirm that the manuscript did, in fact, appear to be the work of Alcott.
Fans of Alcott's Little Women may be disappointed, but it might be a while before they can read this latest work which comes to something of an abrupt end. Plans are however afoot to find someone who can do it justice and write an appropriate ending. At the moment the last line reads simply "I begged and prayed she would…"
Morgan County Join Statue Debate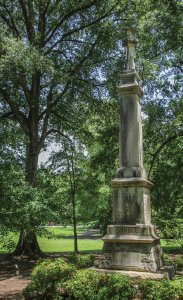 The city council in Morgan has joined the debate of CSA statues and monuments.
A petition has been submitted for the removal of a Confederate monument that is located in Hill Park, Madison
The subject of the monument is a confederate soldier; however, the monument is also engraved with a single line from a poem written in 1866 by Philip Stanley Worsley in honour of General Robert E. Lee. The inscription itself is rather controversial and reads:
"No nation rose so white and fair: None fell so pure of crime,"
It is a common engraving on a number of Confederate monuments all over the USA and has been argued to be racist by a number of activists who are now pressing for all of the monuments to be removed. In receipt of a number of emails from members of the public and in light of the petition which has already gained over 600 signatures, a committee will be meeting to decide what they should do with the monument and if in fact it should be removed as the petition demands.