Today's poetry news round-up takes a look at a copy of Shakespeare's First Folio which will be going up for auction and the Alga which has been named after a poet.
Up For Auction – Copy of Shakespeare's First Folio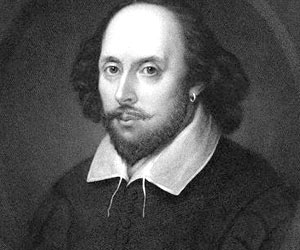 One of less than 20 that is still owned by a private collector, a copy of William Shakespeare's First Folio is to go up for sale via auction at Sotheby"s.
The book which was published almost 400 years ago will be going under the hammer next month and has a guide price of £2 million ($2.5 million).
The Folio was curated by Henry Condell and John Heminges and contains 36 different plays around half of which had not been printed before. There are no surviving contemporary manuscripts attributed to the writer, so the First Folio has incredible literary significance. Without it, several of Shakespeare's most celebrated works, including Twelfth Night, Macbeth and The Tempest could have been lost. When the plays were curated by Condell and Heminges they divided them into categories, and it is these categories that are still used today, not only for Shakespeare's work but also modern interpretations of other works.
The copy of First Folio will be available to see at the London gallery of Sotheby's until 15th June. It will then be taken off public display and sent to New York where it will be auctioned on 7th July. To coincide with the sale of the book Sotheby in London will also be hosting Hip-hop vs Shakespeare, with guests Howard Jacobson and George the Poet debating which form of expression an audience might resonate more with. Sotheby"s has stated that this particular copy of the First Folio could be the only one to have an early Scottish provenance – this would not just make it an important source text but also make it an interesting historical relic as well. This copy of the First Folio is missing one of its pages, the frontispiece page that contained an image of the Bard himself. It is believed that this was stolen or removed at some point in the past to be framed.
New Type of Alga Named After Poet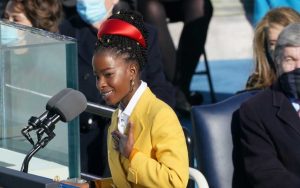 Researchers who have found a new species of alga in New York have named it after the poet Amanda Gorman. Gormaniella Terricola is a chloroplast genome which is very repetitive and contains a significant amount of DNA from bacteria and fungi.
The discovery was made in 2020 by a group of researchers from the Boyce Thompson Institute (BTI). Their discovery of this new green alga is something that many in their field could only dream of. However, giving it a name seemed to be particularly difficult at such a strange time – the Covid -19 pandemic was still in full force and the riots on the US Capitol had just taken place. Listening to the inauguration of President Joe Biden they were inspired by Gorman and her poem "The Hill We Climb". The poem was so inspiring that they decided that naming the new alga after Amanda Gorman was a fitting tribute. The decision was in no way political, simply an appreciation of a really great poem.