In our poetry news roundup today, we look at the party being thrown in Sligo in honour of the poet W.B. Yeats. We also have an article about the shooting of a poet and publisher in Bangladesh.
Party for a Poet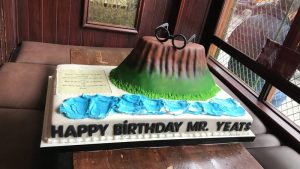 The town of Sligo are celebrating the anniversary of the birthday of William Butler Yeats with a number of events that will take place until the weekend.
As well as poetry in a number of locations, which will include the library and the Drumcliffe churchyard, there will also be a big cake in honour of the Poet
These celebrations also mark 100 years since the poet wrote: "An Irish Airman Foresees his Death", around 100 contemporary Irish artists have come together to create works in response to the poem for a special exhibition that is due to take place at the Hamilton Gallery in Sligo. The exhibition is due to run until November and Armistice Day.
Born in 1865 in Dublin the poet had a strong connection to Sligo, it was the home of his mother. It was a place where he spent much of his childhood and that eventually had a great influence on much of his work, for which he was awarded the Nobel Prize for Literature in 1923.
When Yeats died in 1939 in France he was buried there, his remains were however brought back to Ireland and he was re-interred at Drumcliffe, the church where his great-grandfather had been the rector.
The celebration will end on Sunday when the talks and exhibitions will run alongside the Lily and Lolly festival. This is an annual festival that celebrates the legacy of the poet's sisters Susan (Lily) and Elizabeth (Lolly).
Poet Shot Dead in Bangladesh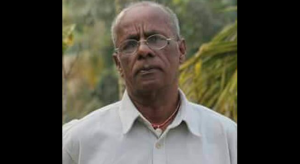 There have been reports from Bangladesh that the atheist poet and publisher Shahzahan Bachchu was shot dead earlier this week in the town of Kakaldi.
Police reports state that there were five assailants on two motorcycles at the scene. They set off a crude incendiary device in the area where the poet had been, and this created a panic during which they dragged Bachchu into the street and shot him.
Bachchu, who was an atheist, had worked as a publisher a Star Publishers and had also been a former leader in the Bangladesh Communist Party. Whilst the motive for his killing is not yet known there have been a number of killings of known atheists over the last couple of years and the police believe that Bachchu may well be another such death.
In 2015 Bachchu had been the target of a group of extremists and had had to put security measures in place.
The poet had been very outspoken in criticising popular beliefs and faiths through his recent posts on Facebook, as a result of this he had been unable to sleep in his own home for some time and had regularly had to change his hideout for fear of reprisal.