Today in our poetry news round-up we look at the poet's home excavations that are cancelled this summer, the arrest of a Chinese poet and finally a new card game called Poetry for Neanderthals.
Excavations at Summer Home of Poet Will Not Go Ahead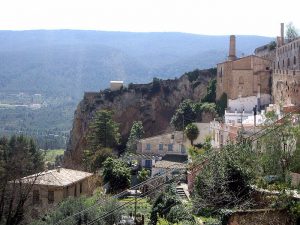 For over 30 years, excavations have been carried out at a site in Spain where the poet Juan Gil-Albert spent his summers. This year, however, the fieldwork at the El Salt Palaeolithic site in Alcoy will not go ahead due to the Covid-19 pandemic.
The site is located towards the back of the villa where the poet, who was born in Alcoy, spent every summer. It has been decided that whilst no excavation will take place, cataloguing of the finds from the site will continue.
The finds that have been excavated from the El Salt site suggest that the site was occupied as long as 45,000 to 60,000 years ago. This summer, the co-director of the project, together with three students will work on cataloguing and studying the finds from inside the villa which is now owned by the municipality.
Poet Arrested in China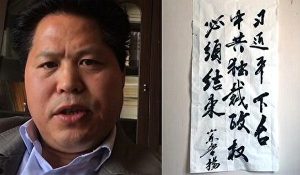 Lu Yang, an outspoken Chinese poet, has become the latest victim of what is being seen as a crackdown by authorities in Beijing against speech crimes.
The poet, whose real name is Zhang Guiqi, but who writes under the pen name Lu Yang, was arrested for "inciting subversion of state power" following the posting of an online video in which he called for Xi Jinping, the Chinese General Secretary, to resign.
He was originally detained on 13th May in Shandong but was not charged officially until 19th June. He now joins a large group of people who are dissidents of the Communist Party in China who have been arrested for violating the restrictions that are in place for speech in the country. A civil rights lawyer was also recently arrested and charged with a similar offence.
Zhang's wife believes that a video that he uploaded to Weibo, the Chinese social media platform, was responsible for his arrest. In the video her husband declared that Xi needed to stand down ad the Communist Party in China should be terminated, calling them "an evil autocratic regime".
It is likely that Zhang would have been fully aware of the consequences of posting such a message on social media and, as such, he was willing to accept that punishment would follow.
Zhang was born in 1971 in Shandong and had been teaching at the Liaocheng Foreign Language School for a number of years. His release is being demanded by the Independent Chinese PEN Centre of which he is a member.
Poetry for Neanderthals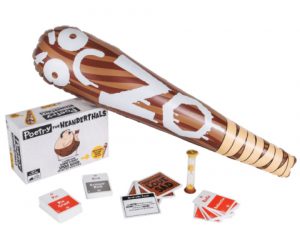 The makers of the hit tabletop game Exploding Kittens have spent their quarantine putting their heads together, figuratively speaking, to create a new game. Poetry for Neanderthals is a word guessing game that requires players t use words of just one syllable to describe what often complex terms are. Get it wrong and you get clobbered with an inflatable 2-foot club!
Whilst not strictly poetry, it certainly sounds like a challenge for those who love words.