Our final poetry news round-up of the week takes a look at the new director of Poetry Ireland and also a recent interview with the poet BenJamin Zephaniah.
Poetry Ireland Appoints New Director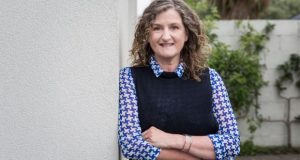 Niamh O'Donnell has been appointed as the new director of Poetry Ireland. She will take up the new appointment in the middle of August and will be succeeding Maureen Kennelly, who will become the new Arts Council head.
Niamh impressed the panel with the passion that she has for enhancing the life of Irish culture and her sensitivity to the artists who work in the field. Poetry Ireland is facing some interesting times as they plan to work in partnership with The Irish Heritage Trust to carry out some ambitious developments of the property at 11 Parnell Square.
O'Donnell said that she is very much looking forward to taking up the role and hopefully making some real contribution to the cultural wealth that Ireland has.
Benjamin Zephaniah "Scared"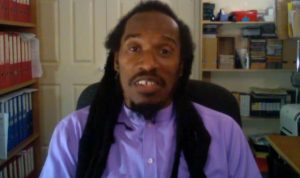 The poet, who is a professor of poetry at Brunel University, has spoken out about his fears of coronavirus.
In a frank interview, the poet said that both his sister and brother in law had contracted the virus. His sister nearly died whilst his brother in law is still struggling. His sister was very close to death but managed to pull through, unfortunately, on the day she was finally able to return home, her husband was admitted. Although she is home he said, she is still struggling both mentally and physically from the effects.
Benjamin Zephaniah went on to confess that he is a "hugger" and is really missing the physical interaction with other humans although having seen what his sister has been through he fully understands the realities.
The interview also touched on the subject of the death of George Floyd in America, with Zephaniah saying that in 2003 his cousin in the UK died in a very similar way. He said that people really do need to be more aware of what is going on around them in the world and that this is not a situation that is new but one that has been going on for decades with people taking no action.
Known for being somewhat outspoken on subjects that really matter to him, he talked about his mother who came to the UK in 1956 to carry out her dream of working for the NHS. He also spoke of how many of his family were now frontline workers and the struggle that there was for better pay and recognition for the role that those in the health service play. He is hoping that things will change in the future, both in terms of stamping out racist behaviour and also respecting people more for the roles that they play, but he was sceptical that this would happen.
Known for his strong opinion of the monarchy, he then mentioned that on one point he is very much in agreement with Prince Charles and that is that we shouldn't underestimate just how important nature is to us.