In today's poetry news round-up we look at a Russian poetry flash mob, the poet who has produced a novel at the age of 99 and the election of the politician and poet Maria Fernanda Espinosa Garces to the UN General Assembly
Poetry Flash Mob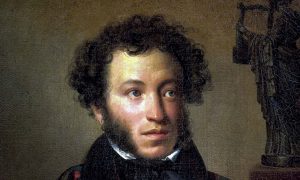 When you think of flash mobs you mostly think of groups of musicians or singers, but the concept of a poetry flash mob is no less popular.
And when that flash mob takes place on the occasion of the birth anniversary of Alexander Sergeyevich Pushkin then it's the perfect opportunity. The Russian Scientific and Cultural Centre in Ljubljana invited anyone who loves poetry and especially the poems of Pushkin who is considered to be the father of the modern Russian Literary language to join them in Ljubljana for a poetry flash mob. The 6thof June not only marks the anniversary of the poet's birth, but it is also UN Russian Language Day, a celebration which is observed annually.
UN Russian Language Day was established by the United Nations in 2010, and the date it is celebrated on is no coincidence. Russian is one of the six official languages that are spoken at the UN, the others being English, French, Arabic, Spanish and Chinese.
Never Too Old to Be Published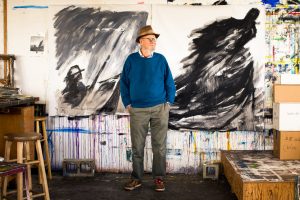 Lawrence Ferlinghetti is best known for his poetry, however, at the age of 99, he is about to have a novel published.
Several years ago, he approached his agent, Sterling Lord, with a new manuscript, this time for an experimental novel that he was hoping to have published. The novel "Little Boy" is in part autobiographical, with hints of literary criticism, poetry and philosophy thrown in for good measure. Upon reading the manuscript his agent was very taken with it and immediately submitted it to a number of publishers. Of the six editors he approached all expressed interest, but nobody made an offer.
Had it not been for Lord's persistence then that would have been the end of it as Ferlinghetti told him to take it off the market. And in much the same way he continued to push "On the Road" for Jack Kerouac in the mid-1950'sdespite numerous rejections he continued until finally Doubleday, who he had not previously approached, made an offer just last month.
The release of the book is scheduled for next March, it will coincide with the 100thbirthday of the poet. Ferlinghetti wishes they would release it sooner as "It's the kind of book that I've been writing all my life."
UN General Assembly Elects Poet and Politician to the Role of President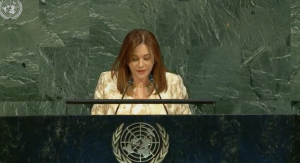 On Tuesday this week the United Nations General Assembly elected Maria Fernanda Espinosa Garces, the Ecuadorean Foreign Minister to the role of President for their 73rdsession.
Ms Espinosa is the 4thwoman to have ever held the post and the first since 2006. She is also a published poet with five volumes of poetry to her name. in 1990 she received the Ecuadorian National Poetry Prize.