In today's poetry news roundup we take a look at a first non-fiction work from a poet with an impressive background and the statue for Cranogwen.
George: A Magpie Memoir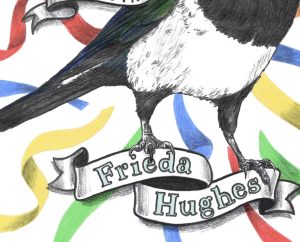 The poet and painter Frieda Hughes has recently penned a memoir titled George: A Magpie Memoir, which chronicles the months that she spent caring for George, an injured magpie. Hughes, who has recently built up something of a following on Instagram with her owl videos, is the author of a number of children's books and also has a weekly column of poetry in The Times of London. Her name might seem familiar to many. She is the daughter of two famous poets Sylvia Plath and Ted Hughes and has spent much of her life living in their literary shadow.
This is her first non-fiction work and, in many ways, appears to be a work focusing on nature writing but it is also, in part, a rather psychological profound investigation into the effect that George and the other animals and nature in Hughes' extensive garden. They appear to offer a real sense of stability and permanence, something that she feels is something that was lacking in her childhood.
Hughes lives in Wales in a house that she terms her "forever home" and is a place where she feels she was able to make sense of not only her mother's 1963 suicide but also the suicide of her brother Nick in 2009.
Statue in Honour of Pioneering Poet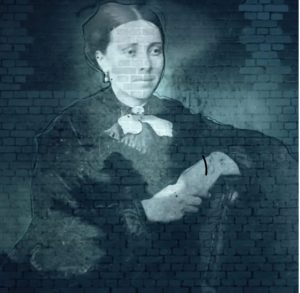 A statue in honour of the Sarah Jane Rees, one of the most outstanding Welsh women from the 19th Century, will be unveiled in Llangronnog this coming weekend.
Rees, who is often referred to her bardic name Cranogwen, was a campaigner, mariner, journalist and pioneering poet. The statue is the result of a campaign by Cerflun Cymunedol Cranogwen Community Monument and is believed to be the third such statue to a woman who is non-fictionalised within Wales.
As the first woman to have ever been awarded a prize for poetry during a National Eisteddfod of Wales, she plays an important role in the literary history of Wales. She beat of stiff competition from fellow male Welsh poets, Ceiriog and Islwyn and eventually became one of Wales's most popular poets. Cranogwen was considered a pioneer in many fields that at the time were considered unsuitable for women. She worked for 2 years on cargo ships sailing between Wales and France. At the age of 21 she became a headteacher, a position that was usually held by a man. She was also the first woman to edit a Welsh language magazine. Aimed at women "Y Frythones" was filled with poetry, features and stories and drove the campaign for education for girls.
The statue, which is bronze and life size, will be unveiled by local school children and will take pride of place within the village garden, which is accessible to everyone.
Monumental Welsh Women's mission, who were involved in decisions for the statue, have pledged to erect five different states in five Welsh locations over the course of the next five years all of which will honour Welsh women.