Today on My Poetic Side, we look at the death of Kenzaburo Oe, the plans to rename an American Lake and the winner of the Chowdhury Prize in Literature.
Kenzaburo Oe the Japanese Nobel Winning Poet Dies Aged 88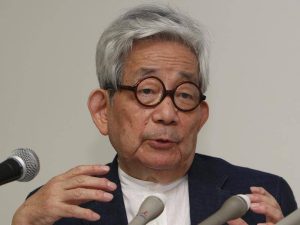 It has been announced that Kenzaburo Oe, the Nobel literature laureate from Japan, died on 3rd March. The cause of his death was old age. The news was released by his publisher, who confirmed that a funeral had already been held by the poet's family.
Oe was known for his darkly poetic novels, which were inspired by his childhood memories of the time during the post-war occupation of Japan and also from his experiences of being a parent of a disabled child.
When Oe received his Nobel Prize in literature in 1994, he became the second Japanese author to have been awarded the prestigious prize. The first was Yasunari Kawabata in 1968.
His most acclaimed works were influenced by the 1963 birth of his son, who had a cranial deformity at birth. Whilst Hikari Oe has limited ability to read and speak, he is a musical composer in his own right, with his work being recorded and performed.
Whilst there is a great sense of national pride over the poet's work and Nobel prize, his choice of themes for his work has often caused a deep sense of unease in Japan.
Kenzaburo Oe is survived by his wife, who he married in 1960, 2 sons and a daughter.
 Plans to Rename Lake Lanier Paused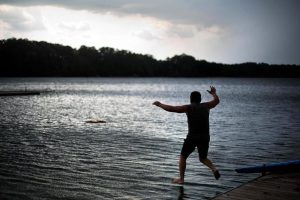 Proposals to rename Lake Lanier and Buford Dam in Georgia have been paused by federal officials. Both of the names are linked to one-time Confederate soldiers, and the renaming plans had been put forward by the US Army Corps of Engineers. However, under the weight of local objections, they have been paused.
Lake Lanier, which is a reservoir of significant size at almost 58 square miles, was built following World War II and is named after the poet Sidney Lanier who was a Confederate army private. He penned "Song of the Chattahoochee" about the river that runs into the lake. Burford Dam is named after Lt. Col. Algernon Sidney Burford, who was a member of the Virginia militia during the Civil War.
The decision to rename both the lake and the dam is a requirement of a 2021 federal law governing military bases named after confederates. Discussions will now be held with locals regarding new names.
Victoria Chang Named as 2023 Chowdhury Prize in Literature Winner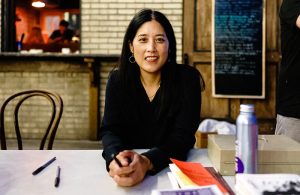 The poet Victoria Chang has been named as this year's winner of the Chowdhury Prize in Literature. This is just the second year for the award, which is an international one aimed at writers who are mid-career. It is also the first prize of its kind on the West Coast.
The prize carries a cash award of $20,000, which will be awarded during a gala ceremony on 18th April.
Chang has already written six poetry collections, and the judges felt that her poetry has the potential to go even further, describing it as powerful and engaging. This award is given not just for works already written but for the potential that is seen in a writer for the future.