We begin the week with a look at the Turkish poet who has been in prison for 26 years. We also have a short article about the new poet laureate of Lake County, California.
The Turkish Poet in Prison for 26 Years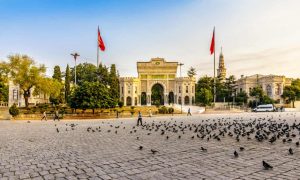 At the age of just 22 İlhan Çomak, who was a student at Istanbul University, was arrested and put in prison, where he has been for the last 26 years.
Last year the poet, who is Turkish won the Sennur Sezer poetry prize for his most recent book of poetry, "I Came to You" (Geldim Sana). This is his eighth book of poetry and all of them have been written whilst he has been in prison.
It is not an unusual occurrence in Turkey for writers to end up in prison. There have been many who have received lengthy prison sentences over the years. However, none have received a sentence as long as that imposed on Comak. Nazim Hikmet, one of the greatest Turkish poets spent a significant amount of his life either in prison or in exile. One question that surrounds his incarceration is exactly what he did to warrant being arrested and such a lengthy sentence. He is Kurdish, and whilst this is certainly no crime, for anyone who is associated with a Kurdish political association or belongs to one, it is a crime. There have also been allegations regarding the starting of a forest fire, although there has never been any evidence to prove this other than a confession made by Comak under duress. This has been highlighted in the number of appeals that have been made in an attempt to get him freed.
The majority of writers who remain in prison are from the Kurdish population, in 2016 the Kurdish Institute was closed and Kurdish literature itself is under threat. The poems written by Comak are appearing more frequently in English but not yet in print. It is interesting to note that despite his circumstances Comak's poems are in no way political. He is influenced by the elements, nature and the thoughts of love, freedom and friendship.
Many countries, including Britain, have demanded the release of Comak, but appeals are continually delayed in his case and so far, little has been done.
11th Poet Laureate Named for Lake County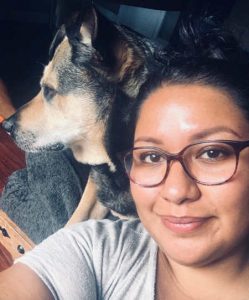 The poet Georgina Marie Guardado has been chosen as the 11th poet laureate of Lake County in California. She was chosen from a shortlist of 5 applicants and will hold the position until 2022.
The selection process, which took two months, was led by the outgoing poet laureate, Richard Schmidt a cowboy poet. Two years ago, Guardado was a finalist for the position but did not make it at the last minute.
Guardado is delighted to have been chosen for the position and is hoping to continue the role by taking part in writing workshops poetry readings and other poetry-related events in the local area. She wants to encourage writers at all levels to get more involved in poetry and make it more accessible for everyone.
Guardado is 31, making her the youngest poet laureate that Lake County has ever had. She is also the first female Hispanic-American poet laureate to be appointed to the county.