Today in our poetry news round-up we look at the Argentinian poet in the Google Doodle, how poetry events might be moving online temporarily and the winner of the 2020 Kobzar Literary Award.
Google Doodle for Argentine Poet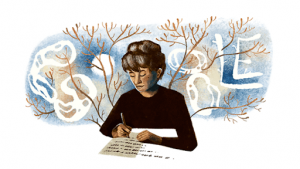 Yesterday's Google Doodle celebrated Olga Orozco – the Argentine poet – on the occasion of her 100th birth anniversary. Orozco was a master of all things surreal and is considered by many to be a very important figure in the field of poetry in Latin America, specifically Argentina during the 1940s. She published a total of 18 volumes of poetry.
The poet was born Olga Nilda Gugliotta Orozco but preferred to be known simply as Olga Orozco. She was born in the small central Argentinian town of Toay. Her influences came from the flat plains that can be found in the region around where she was raised. The imagery they gave her stayed with her throughout her life.
From an early age, she was interested in poetry, eventually attending the University of Buenos Aires where she studied literature. Her earlier work was published very successfully in Canto, a literary magazine. She also found like-minded creative people within a group of writers who were known as "The Generation of '40".
Desde Lejos, From Far Away, her first book was published in 1946. The book was a catalyst that began several decades of poetry writing and helped to cement Orozco's standing amongst the great poets of Argentina. There is a certain sense of spirituality and magic to the poems that she produced, with more than a nod to the possibility of another dimension.
She was the recipient of several awards for her work, including the FIL Literary Award for Romance Languages, which she won in 1998.
Poetry Gigs go Online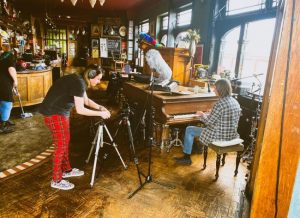 With the spread of coronavirus and the government's recent recommendations that people do not go out to socialise, the art world has taken a significant hit. However, musicians, art organisers, those involved in live music and even poets are not letting that stop them. They have set the wheels into motion that will allow them to offer events online.
It is hoped that once the technology to allow them to do this is up and running a variety of live music events will be able to take place, minus the audience and broadcast live to people watching from the comfort of their own homes.
Metal, an arts organisation is also putting together plans to put a number of its current workshops online for those people who may want them as well as plenty of poetry sessions.
The country may be isolating but the arts community are hoping that they will be able to keep offering their services to people for as long as possible.
Kobzar Literary Award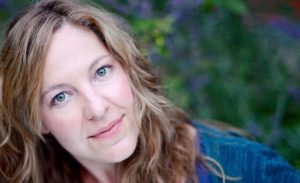 Laisha Rosnau, the Coldstream poet, has been named as the winner of the 2020 Kobzar Book Award. This is a biennial prize awarded to a Canadian who uses literature to look at the Ukrainian-Canadian experience. She won with Our Familiar Hunger, her poetry collection which begins in the Russian Revolution and moves through the early immigration from the Ukraine to Canada, to the prison camps during World War One.
The collection was also a winner of the Dorothy Livesay Poetry Prize in 2019.