Today we take a look at the Scottish £10 banknote and the poets that appear on it, as the paper note moves out of circulation. We also have another article about disgraced South Korean poet Ko Un, and finally an article about the debut poetry collection of Lorde's younger sister.
Poets on Paper
Poets on paper bank notes that is, from today 1st March 2018 the £10 paper bank note will cease to be legal tender in the UK. Instead, it is to be replaced for good with the newer, harder to damage, polymer note that is loved by some and disliked by a fair few. Whilst the paper £10 notes will no longer be accepted in shops they can still be swapped in any high street bank.
In Scotland, the £10 note has long featured some of their most iconic figures, most notably t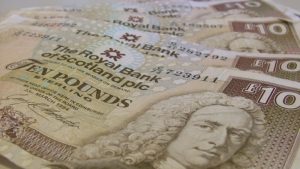 he renowned poet Robert Burns – he made his first appearance on the 2009 World Heritage edition of the £10 for Clydesdale bank. Scots will be pleased to see that their much-loved poet will be featuring on the new Clydesdale bank polymer note as well.
The Bank of Scotland have chosen Sir Walter Scott the 18th-century poet, playwright and historian to appear on the front of both their £5 and £10 polymer notes. He has been a feature on their notes since 1995.
The polymer note for the Royal Bank of Scotland, yes there are three different £10 notes in Scotland, features Mary Somerville, a polymath and science writer. She was voted onto the 2017 polymer note following a public vote held by the bank on Facebook.
Poets seem to be a rather popular public figure on Scottish bank notes, the £5 polymer note of the Royal Bank of Scotland features Nan Shepherd.
Ko Un to be removed from Seoul Library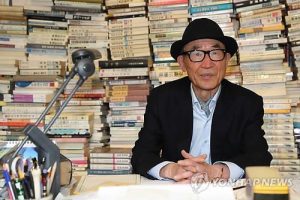 In a further update to the story about the South Korean Poet Ko Un, who is suspected of being the older unnamed poet in the poem "Monster" by Choi Young-Mi, the government in Seoul have confirmed that they intend to remove a collection of works dedicated to Ko Un from the library.
The Maninbo library, which is named after the poets most famous book of poetry is located on the third floor of the city's library and will no longer be accessible to library visitors until further notice. The decision comes after members of the public have protested that it is inappropriate for the city to maintain a space that is dedicated to the poet's works. There have even been protests against the continued use of Ko Un's poems in school text books.
Lorde Surrounded by Poets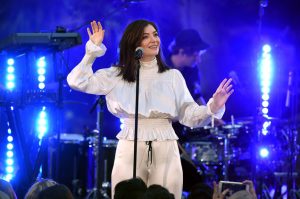 Lorde took to Twitter just a few days ago to let the world know that her sister India Yelich has just published her first book of poetry. "Sticky Fingers" was published on valentine's day and is a respectably sized book of 144 pages. In it, Yelich who is just 19 writes about her experiences with self-discovery, travel and love.
Lorde's mother Sonja Yelich is also a poet.