Today in our news round up we look at Simon Armitage's alphabet tour and the actors reading poetry for Ukraine.
Oldham Awaits Visit from Simon Armitage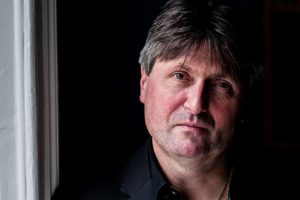 Simon Armitage, the poet laureate, is embarking on a new leg of this UK library tour that is scheduled to last 10 year. The next stop on his list will be Oldham.
This week he will be visiting the Chadderton Library and Wellbeing Centre where he will explore two themes; place and home, and will read some of his own poetry, as well as explaining the story behind them.
The event will also be live-streamed and will feature Keisha Thompson a young performer from Manchester and a couple of young hopefuls from Oldham Academy North.
The idea behind the tour is that each spring for the decade Armitage will tour the country doing readings not only from the larger flagship libraries in the big cities. He will also read from the smaller ones that serve the remote and rural communities as well. His compass will be the alphabet and his journey will be a celebration of just how important the library is as a community institution.
Last spring he began with the letters "A" and "B" and this spring it will be "C" and "D".
It is hoped that the event will inspire more young people to get involved with poetry. The event is free and will also be live-streamed.
Actors Read Poetry to Raise Money for Ukraine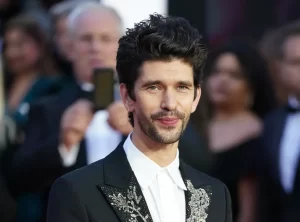 Maisie Williams and Ben Whishaw took part is an emotional event at the Royal Festival Hall in London. The pair read passages of poetry to thousands of people at the event which was put together to raise money for people in Ukraine. The poetry, which was translated from Ukrainian, provided a somewhat sombre and emotional backdrop to the event.
The pair were dressed in black and could be seen again a blue and yellow backdrop. They read out loud to the many thousands of people who turned up for the event which took place on Tuesday. Under the title "Slave Ukraini" which means "Glory to Ukraine" money was raised for the Disasters Emergency Committee (DEC) in order to help provide aid to refugees.
The event began with a classical performance which features traditional Ukrainian folk music. Whishaw began with a reading of "Dancing in Odessa" and "A Cigarette" both works by Ilya Kaminsky. Williams choose to read an emotional account of a woman trying to flee Kyiv.The event took place on what was the 27th day since Vladmir Putin, the President of Russia, invaded Ukraine in an unprovoked attack.
The organisation of the event was a joint project between the British Council and the Ukrainian Institute in London.
DEC is a collaborating bringing together 15 of the leading aid charities in the UK, many of whom are working on the ground in Ukraine and also along the borders to help those who are trying to flee.