In our final poetry news of the week, we have an article about the Oxford Poetry festival which has been postponed and we look at the stars reading sonnets online.
Oxford Poetry Festival Postponed
The Oxford, Nova Scotia poetry festival which was due to take place in April has been postponed until 2021. Concerns over the spread of Covid-19 and the restrictions on travel and crowds have forced the organisers to cancel the Oxford Poetry at Large festival which was due to run from 25th to 26th April.
They have decided to postpone until next year rather than reschedule for later in the year amid the uncertainties regarding how long social distancing may need to be in place.
The committee is, however, looking at alternative ways to bring poetry to the people during that time and are hoping to bring those suggestions to their Facebook page shortly in an effort to bring a positive message and uplifting poetry to those who might need it.
The Stars Are Reading Shakespeare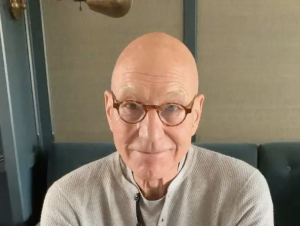 In these difficult times of isolation musicians, actors and other celebrities are doing their part to keep the nation entertained from the comfort of their own homes. If you follow social media pages then you will have seen singers challenging each other to sing-offs, musicians coming together, from separate locations of course, to play together and even people teaching PE to the nations children (and their adults) every morning.
Now is a great time to immerse yourself in the works of the Bard, William Shakespeare. Sir Patrick Stewart, who fondly remembers as a child his mother cutting up an apple for him whilst declaring that an apple a day keeps the doctor away has given us his own take on this. Stewart who for 15 years was a member of the Royal Shakespeare Company has prescribed the nation a sonnet a day to help get us all through lockdown. Each day he will be posting a video online of him reading aloud from one of Shakespeare"s sonnets.
The actor started out with Sonnet 116 and was so surprised by the response that he got that he decided to carry on, much to the delight of his ever-increasing audience. Shakespeare wrote a total of 154 sonnets so there is plenty to keep Stewart busy, and his audience listening for many days, and weeks to come.
Stewart isn"t the only one to have turned to the Bard in this time of self-isolation. Dame Helen Mirren has also been joining in.
The multiple Oscar-winning actress who is in isolation on the border between Nevada and California has been passing her time watching the squirrels out of the window, building snowmen and on Instagram reciting Shakespeare.
Just a month ago, listening to Dame Helen performing would have cost a princely sum, but now people can listen to her for free. Her career, like Stewarts also began with the Royal Shakespeare Company and on Monday 23rd, the day Britain were told to stay at home and help save lives she sat at her kitchen table and offered the public Sonnet 18. The sonnet which is arguably the most famous written by the Bard was captioned "Sonnet for isolation" by Dame Helen.