Today on My Poetic Side, we look at the 2021 recipient of the Golden Wreath and the arguments about who should translate Amanda Gorman's poetry.
Golden Wreath for Carol Ann Duffy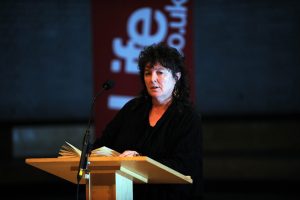 The 2021 Golden Wreath has been awarded to Professor Carol Ann Duffy DBE. This is a prestigious international award that is given for a lifetime of achievement to someone in the field of poetry. It is considered in literary circles to be one of the most important global poetry awards. It is an annual award that is presented as part of Struga's Poetry Evenings, a cultural festival that takes place in North Macedonia.
Duffy is the current creative director at Manchester Metropolitan University's Manchester Writing School. She said that the award was an "extraordinary gift for which I will be forever grateful".
The Struga Poetry Evenings can be dated back to 1961 and are one of the oldest poetry festivals on an international scale. The Golden Wreath has been awarded to some extraordinary writers in recognition of their work. Duffy is only the fifth women to have been named as a recipient and now joins a list that includes such names as Ted Hughes, Pablo Neruda, WH Auden, Margaret Atwood and Allen Ginsburg.
An announcement was made about the award on World Poetry Day at the UNESCO HQ which is located in Paris; the festival is in fact supported by UNESCO.
The festival is supported by UNESCO and the announcement was made at the UNESCO HQ.
The presentation ceremony will take place at the festival which this year will start on 25th August. A book of poetry by the winner will be published in their native tongue for the event and it will also be translated into Macedonian.
Over the years Carol Anne Duffy, who served as the poet laureate of the UK from 2009 to 2019 has written 50 collections of poetry. She is also a previous winner of the Forward Prize, the T.S Eliot Prize for poetry, and the Dylan Thomas prize to name just a few. She is also an Honorary Fellow of the British Academy, a Fellow of the Royal Society of Literature and in 2015 was awarded a DBE for her services to poetry.
Amanda Gorman Divides Translators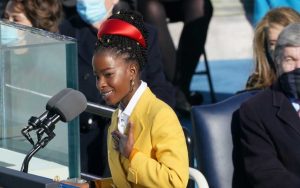 Following Amanda Gorman's poetry reading during the inauguration of President Biden, an event that captured the world several publishers all over the world rushed to have her poems translated into other languages so they could be published.
To date a Black journalist has produced a German translation of "The Hill We Climb", so has a German writer who has Turkish Ancestry and a translator who is white. One publisher put together a trio to do the translation to try and ensure it is true to Gorman's voice. For a poem of just 710 words, this seems excessive, however, the decision of who should translate the poem has been creating ripples elsewhere with several translations having been made and rejected.
Eminently qualified white translators who have written their own poetry have been deemed unsuitable; because of their age, gender, race or even all three. This is the first time that such a translation argument has ever really occurred. One of the rejected translators was even suggested by Gorman herself.