We begin the week on My Poetic Side with a look at this year's StAnza International Poetry Festival and the Dr Seuss books being withdrawn from publication.
Scotland's International Poetry Festival Online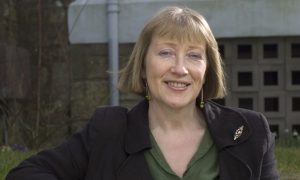 Over the weekend StAnza, the International Poetry Festival in Scotland, went live online for the first time.
The festival is an annual one based in St Andrews. This was the first time that it had taken place online, but with the Covid-19 restrictions still in place, it was a necessary change. The organisers have planned a very full timetable this year which will see local, national and international poets taking place over the course of the festival, which will take place over nine days.
The first night of StAnza 2021 was opened with an extravaganza that showcased a range of film, art, poems and music. There were readings from Jane Longhurst and Saili Katebe and plenty of local folk music.
The programme this year is a spectacular selection of talent including such literary figures as Raymond Antrobus, the winner of the 2019 Ted Hughes Award for a new work of poetry, Naomi Shihab Nye, who won the Ivan Sandrof Award from the National Book Critics Circle, and Sasha Dugdale, who has previously won the Forward Prize.
During the festival, the poet Roger McGough will be hosting a special poetry event aimed at children titled Poetry Pie. He will be joined by Imtiaz Dharker, Rob Wilson and Valzhyna Mort to name just a few.
The take up of artists and poets who wanted to be a part of this year's festival was incredible, and the director says that they were, in fact, overwhelmed by the enthusiasm that met their plans for this year's festival.
Green Eggs and Ham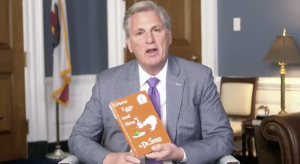 On Friday night, Kevin McCarthy, the House Minority Leader in the US shared a video in which he read Green Eggs and Ham by Dr Seuss, the children's author and poet. The writer"s name has recently been in the news following a decision that has been made by his estate in which they have advised that they will no longer be publishing a number of the poet"s works due to imagery that is racially insensitive.
McCarthy tweeted that he still liked the works of Dr Seuss and would continue to read them.
Dr Seuss Enterprises confirmed that there were 6 titles that they feel it is no longer appropriate to publish as they "portray people in ways that are hurtful and wrong." Removing the books from publication is just a part of the commitment that they are focused on making to ensure that the books they do publish support all communities and do not cause any hurt.
Sales of the six books in question shot up immediately following the announcement, and eBay made the announcement that they would be removing any copies of the book that were currently up for sale on their marketplace and were planning to remove them all as quickly as possible.