In today's poetry news roundup we take a look at this year's winner of the Ondaatje Prize from the Royal Society of Literature and as Tourism Ireland promote HomePlace on their website we also take a look at an article about a short film just released about the poet Seamus Heaney that has been voiced by the actor Liam Neeson.
Ondaatje Prize Scooped by "Magical" Collection of Poems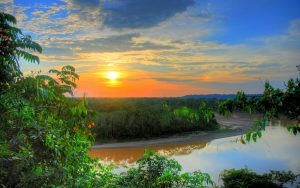 The £10,000 Ondaatje Prize offered by the Royal Society of Literature is awarded to a work "evoking the spirit of a place" has been awarded this year to the poet Pascale Petit. The winning entry was "Mama Amazonica", published by Bloodaxe Books. The poetry collection captures the story of the poet's damage during childhood, dealing with her mother's mental illness, it also celebrates the fragile beauty of the rainforest.
The prize is more traditionally awarded to writers of novels or travel books, this is the first time in its 15-year history that it has been awarded to a poet. The judges described it as "an unforgettable read" saying it was full of metaphor with the poems exploding on the page with great detail. They felt that it was a clear winner.
Petit, who was born in Paris but has spent her formative years in France and Wales, now lives in Cornwall. She has travelled extensively spending a lot of time in Latin America and the Amazon. "Mama Amazonica" has previously been selected as a Poetry Book Society Choice and is her seventh collection of poems. She has previously been shortlisted for the TS Eliot prize with four of her previous books.
The other books on the shortlist included two highly praised travel books, 2 debut novels and a memoir of childhood in China.
The prize is sponsored by the businessman, adventurer and writer Sir Christopher Ondaatje.
Liam Neeson to Lend Voice to Film about Poet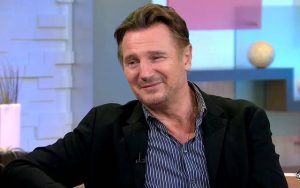 Tourism Ireland is releasing a short film that celebrates the life, literature and the inspiration that HomePlace in Derry had on the works of Seamus Heaney. The actor Liam Neeson has agreed to lend his famous voice to the film that honours his fellow Northern Irishman.
The film was launched this Monday in London and it is hoped that it will attract visitors to HomePlace which is now set up as a visitor's attraction in Bellaghy, County Derry where the poet lived for most of his life.
As well as showcasing Homeplace the film also takes a look at the beautiful countryside that was so much of an influence on Heaney's work. There are also poetry readings on the film and discussions about the influence of the area on the poet's work between two leading professors.
In conjunction with the launch of the film, Tourism Ireland has also launched a new page on their website dedicated to Seamus Heaney, this forms part of the wider plans to promote the are and its links to Seamus Heaney.