Today in our poetry round up we look at the poetry of Ewart Alan Mackintosh and the man who is hoping to bring him back into the public eye. We also look at some of the nominations for the Costa Book Awards, 2017.
The Relatively Unknown Scottish War Poet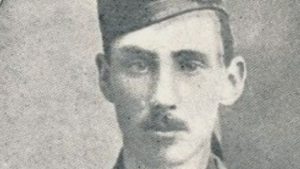 These are the words inscribed under the frieze on The Scottish American Memorial which can be found in West Princes Street Gardens in Edinburgh. They come from Ewart Alan Mackintosh, a war poet who despite being quoted on one of the most famous Scottish war memorials is relatively unknown.
One man is on a mission to change this, Neil McLennan a lecturer at Aberdeen University is hoping to make sure that that name of Mackintosh is as well known as those of other celebrated World War One poets; Robert Graves, Wilfred Owen and Siegfried Sassoon.
It is almost 100 years since Mackintosh died at the Battle of Cambrai; he was leading his platoon in search of targets around no-man's land when he sadly was shot. McLennan has personal connections to the poet; his great-grandfather was standing next to Mackintosh when he fell.
Unlike the other war poets of his generation Mackintosh's works did not immediately find their way into the public eye, McLennan believes that Mackintosh simply didn't have the connections that the likes of Owen which let his poems be more widely circulated. With a recent resurrection of interest in Scottish poets his hope is that one day the works of Mackintosh will be recognised in their own right and not just as the words on a memorial.
Poet Awarded Posthumous 2017 Book Award Nomination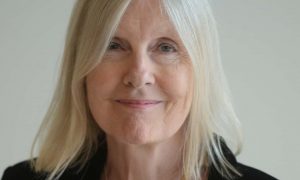 The shortlist for the Costa book awards has been published and includes a posthumous nomination for Helen Dunmore in the poetry category.
Helen Dunmore passed away in June at the age of 64 following a long battle with cancer, her final poetry collection which has won her the nomination reflects on her diagnosis of terminal cancer and looks at the journey she took in coming to terms with her impending death.
The Costa book awards are not just awarded for poetry, they are set up to reward those books, be they novels, first novels, biographies, poetry and children's books that have been the most enjoyable in their category. This year's shortlist of 20 contenders is very much female-heavy with 14 women on the list.
Sinéad Morrissey, who won the TS Eliot award for poetry earlier this year has also made the shortlist with her collection "On Balance".
The winners for each category will be announced on 2nd January, their names will be then be put forward to compete for the Costa book of the year award which will be awarded on 30th January. The awards are now in their 46th year having started in 1971 when they were started by Whitbread.