We begin the week here on My Poetic Side with a look at the 2022 shortlist for the European Poet of Freedom Award, the poet who has done so much to preserve the culture of Tibet and the neurodiverse Nanaimo poet's debut book.
Bulgarian Poet Shortlisted for European Poet of Freedom Award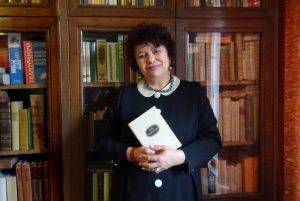 Mirela Ivanova, a Bulgarian poet, is one of six poets from Europe who has been shortlisted for this year's European Poet of Freedom Award (EPF). The EPF award is a literary award as well as being a poetry festival n dalo a publishing series that presents volumes of poetry written by those poets who have been shortlisted for the award. This is a biannual competition, and the next one is planned to take place in 2024 in Gdansk, Poland.
The other shortlisted poets for 2022 are from Finland, Latvia, and the Netherlands and two entrants from Croatia.
In 2002 Mirela Ivanova was a recipient of another prize for Modern poetry – The Hermann Lenz Prize. This is an award for a poet who is from South-eastern and Eastern Europe. In 2008 she was awarded a writing scholarship by Bavaria's Minister of Culture; the scholarship was for a single year.
Poet Who Preserved Tibetan Culture Remembered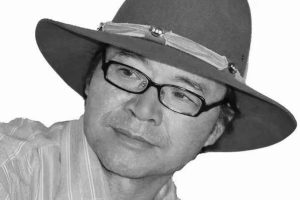 The poet Sonam Tenpa, who was also known by his pen name Chen Metak "Fire Spark from Chentsa", has been honoured in a ceremony which took place on 20th November.
Tibetan writers of all genres gathered in northern India to remember and mourn the poet and also celebrate his work which was instrumental in its efforts to preserve the culture of Tibet through his poetry.
Chen Metak also used his poetry as a way of expressing social and political messages about the society around him and to demonstrate a real strength of understanding. His words and messages made him popular amongst the youths of Tibet.
His death has been felt not only by the younger generation who looked to the messages he shared but also by people from all walks of the Tibetan literary community. He was just 52 when he died on 20th September in Xining, the capital of the Qinghai province of China.
Although he was well-known as a poet, he also worked as a teacher in the Golog Tibetan Autonomous Prefecture, and some of his own poetry appeared within the curriculum that he taught.
Since the 1980s, the people of Tibet have been striving to preserve their identity, their willpower and their beliefs, China, however, have been trying to separate Tibetans from their Buddhist faith, their language and their beliefs. This has made Chen Metak's work even more important, so important in fact that a number of his poems have been translated into English by Bhuchung D. Sonam. This was done for their inclusion in an anthology of poems called
"Burning the Sun's Braids: New Poetry from Tibet".
The anthology was published in 2017.
Nanaimo Poet Looks at Masking in Debut Book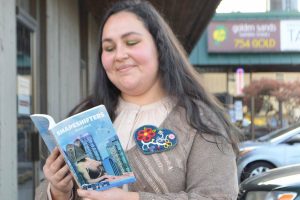 The book "Shapeshifters" by neurodivergent writer Délani Valin looks at identity and personas in what is an incredibly personal collection.
Délani explores her obsession with masking and trying to fit in, and the book looks at her experiments with poetry over the course of seven years. These experiences include being a Métis person – someone of mixed indigenous and European ancestry, and also being someone who received a late diagnosis of both Autism and ADHD.