Today's poetry news round up takes a look at an exhibition dedicated to Tupac Shakur, Natalie Diaz's participation in Native American Heritage Month and the winners of this years Jerwood Compton Poetry Fellowship.
The Legacy and Life of Tupac Shakur to be Topic of Exhibition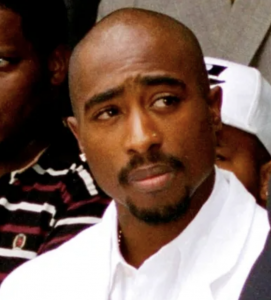 A touring museum exhibition that is dedicated to the life of the hip hop artist and poet Tupac Shakur will be opening in January in Los Angeles.
Lyrics which were handwritten by Shakur for several of his more classic songs, together with items paying homage to his late mother will form part of "Tupac Shakur. Wake Me When I'm Free." The exhibition which is being coordinated by The Shakur Estate will be one that is fully immersive and thought provoking.
Shakur died at the age of just 25 in 1996, as a result of gunshot wounds.
The exhibition will be based in Los Angeles for six months and then it is hoped that it will be taken on a tour of a number of other cities.
The collection includes literally thousands of pieces of handwritten paper from song lyrics to grocery lists. The purpose of which is to show how Shakur was an incredibly relatable person rather than an artist who was known all over the world. There are of course pieces of clothing that belonged to the rapper and a number of personal artefacts as well.
All of the items that will be on display will be highlighted in galleries with one dedicated to Afeni Shakur, the late mother of the rapper. She was an incredibly important influence in his life not just as his mother but as a strong, fearless Black woman who raised awareness.
Pulitzer Prize Winning Poet Takes Place in Native American Heritage Month Event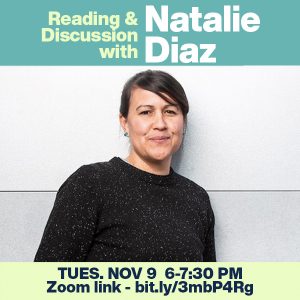 The Pulitzer Prize-winning poet, educator and activist Natalie Diaz will be participating in an event for Native American Heritage Month next week. The event will be a virtual one that will take place over zoom rather than in person.
Diaz was a 2021 Pulitzer Prize winner and will read from a number of her poems before taking part in a poetry discussion. She is not only an enrolled member of Gila River Indian Tribe but also a director of the Centre for Imagination in the Borderlands. She is also the Chair of Modern and Contemporary poetry based at the Arizona State University.
Jerwood Compton Poetry Fellows Announced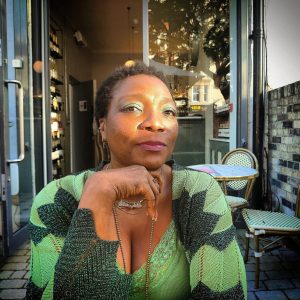 Dzifa Benson, Romalyn Ante and Jamie Hale have been announced as the 2020/21 Jerwood Compton Poetry Fellows. This is the third edition of the programme and is also set to be the last one.
In addition to receiving a year's worth of mentoring and support each of the winners will be given £15,000 to help them with their work. The fellowship was set up to allow the winners to take the time and space that they needed to work on their poetry and fulfil their true potential whilst not having to worry about money. Whilst it is hoped that they will produce a work from their time under the programme it is not an actual requirement.