Today's news covers a historic site, Gary Snyder's recent talk as well as a song inspired by Nikki Giovanni and an award for Excellence in poetry.
Carl Sandburg Home National Historic Site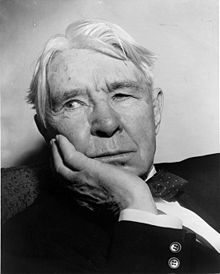 Yesterday marked the 50th anniversary of the Carl Sandburg Home National Historic Site. The event was marked with tours of the home and museum, poetry, music and of course birthday cake. There was also a formal ceremony to commemorate the legacy that Sandburg left.
The poetry readings were performed by 2 local poets and Dan Zanes, the Grammy award-winning musician, provided the music.
Sandburg passed away in 1967, at a time when the National Park Service was taking steps to preserve as much of the cultural heritage of America as possible. The house because a part of that programme in 1968. As a poet Sandburg was much loved, he was honoured by people from all walks of life.
The site of the farm, Connemara, is where the poet and his family lived from 1945 to 1967, the last 22 years of Sandburgs life. It is dedicated to keeping his legacy alive and showing the significance he had as an American poet, social activist and biographer of Abraham Lincoln.
Gary Snyder Speaks at Macalester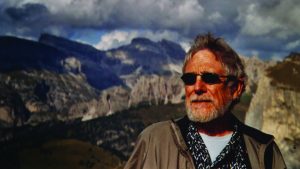 Together with Allen Ginsberg, Lawrence Ferlinghetti and Jack Kerouac, Gary Snyder is well known as one of the poets of the Beat Generation. He is also a Pulitzer Prize-winner and more recently an environmentalist and a Zen Buddhist.
Yesterday evening Snyder gave a talk at Macalester College as part of the 2018 Engel-Morgan-Jardetzky Distinguished lectures. Titled
"Minding the Wild: An Evening of Poetry and Discussion"
was a discussion of the commitment that Snyder has to the natural world.
Raised on a small farm in the countryside Snyder was always close to nature and any destruction of it deeply distressed him. As he grew older he studied Indian cultures to see how they offered a relationship with nature that was more harmonious. He also taught himself about survival skills an became an expert mountain climber.
Snyder rose to fame in 1956 just as the Beats movement gained pace however that same year he moved to Japan where he remained for the next 12 years first on a scholarship and then studying and meditating. During this time, he also travelled extensively before finally returning to the US where he built his own home.
He has published over 20 books of poetry and won numerous awards including the 1974 Pulitzer Prize.
Song Pays Tribute to Nikki Giovanni
The poet, soul singer and songwriter Jamila Woods has written a new song titled "Giovanni" that she says was inspired by the poet Nikki Giovanni.
The song is, she says, is about celebrating all the parts of herself and those people who make her feel invincible. She also makes reference to the 1970's poem by Giovanni "Ego Tripping".
Fred Cogswell Award for Excellence in Poetry 2018
The shortlist for Fred Cogswell"s ExcellenceAward for Poetry have been announced by the Royal City Arts Society. This is the 5th annual award.
In total six poets have been shortlisted this year for the award which is entered by Canadian writers have published a book in 2017. The book must have been in English to qualify.