Today's poetry news round-up looks at the Emily Dickinson Lecturer, the winner of the Michael Hartnett poetry prize, a book about Carl Sandburg and a poem for the new Prime Minister.
Natasha Trethewey, Former US Poet Laureate to Visit Penn State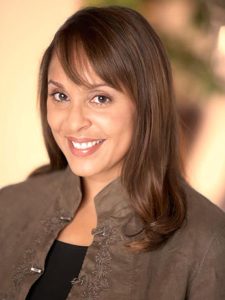 The 19th US poet laureate and a former winner of the Pulitzer Prize, Natasha Trethewey, who is this year's Emily Dickinson Lecturer, will be giving a reading at the Campus of Penn State's University Park at the end of September.
From 2012 to 2014, Trethewey served as the US poet laureate, and it has often been said that her poetry takes a look underneath the surface of history, both communal and personal, in order to look at the struggles that everyone faces. She has penned five collections of poetry; the first being Domestic Work which was published in 2000 and selected by Rita Dove to be named as the Cave Canem Poetry prize winner in its inaugural year. Her 2018 collection was longlisted for the National Book Award, National Guard, which was published in 2006 and won a Pulitzer Prize.
Trethewey has also won a number of other awards over the years for her work, much of which delves into the mysteries of American racial identities. She is also the recipient of several fellowships and has been the state poet laureate for Mississippi as well during her career.
The Emily Dickinson Lectureship is for American poetry and is funded in part by two alumni of Penn state as well as the University's English department.
Volunteer at Carl Sandburg Home Pens First Book
Having spent most of his life living just a short distance from the childhood home of Carl Sandburg, John Quinley, who is an Illinois native and a volunteer at the Poet's former home, has been a huge fan of Sandburg for as long as he can remember.
With so much knowledge about the poet, he decided that he wanted to share it with others and has written a book. "Discovering Carl Sandburg: The Eclectic Life of an American Icon" is the first completed book that he has published, although some of his work has been published in other books as well.
Being a guide around the Sandburg home gave him a rather unique insight into the life of the poet, and when he shared some of this knowledge with the people that he showed around, they wanted to know more. Books about the poet are, however, limited, and so he decided to write his own book to fill the gap.
Winner of Michael Hartnett Poetry Prize Announced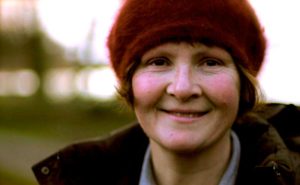 The winner of this year's prestigious literary competition in West Limerick has been announced as Eleanor Hooker. Her entry was her this collection of poetry Of Ochre and Ash. She will receive her award and the €8000 cash prize in a ceremony that will take place at the beginning of October.
Poet Pens Ditty About New Prime Minister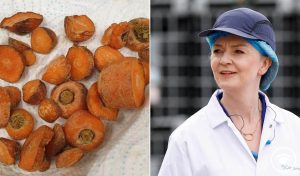 The poet Brian Bilston, who regularly pens short poems on social media about things in the news that have caught his eye and is often referred to as the "poet laureate of Twitter," expressed his views yesterday in a poem about the new Prime Minister, Liz Truss. Titled "An Incomplete List of Things More Capable of Running the Country than the new Prime Minister", it caused quite a stir amongst his followers.