Today's new round up takes us all over the world with a poetry festival in Venezuela, the deaf poets of Canada and then finally a poetry initiative in Mumbai.
Russian Revolution to be Commemorated at Venezuelan Book Fair
The Filven,  Venezuela's International Book Fair, now entering its 13th year,  will be taking place from November 9th to November 19th at a number of venues in Caracas, which includes universities, museums and theatres. The theme of the festival is "Read What We Are" and it will commemorate the 100th anniversary of the October Russian Revolution.
The event aims to take a look at the history of socialism and its future effect across the globe. October's revolution was a mobilization nationwide across Russia of the factory workers and farmers.
Tribute will also be paid to the founder of Venezuela's National Artisanal Fair and sunrise cultural fund – Alberto Rodriguez Carucci – during the festival. The World Festival of Poetry – the 14th of its kind –  will be held at the same time as Filven and will also honour the October Revolution. The Poetry festival will be celebrated in a number of cities.
Blas Perozo Naveda, the Venezuelan poet will be honoured during the poetry festival. This Ph.D in literature graduate and former journalist has released a number books of poetry, including
3D Storytelling – Deaf Poetry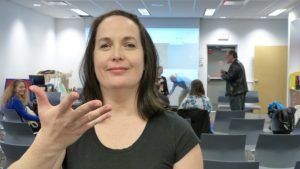 Poetry is thought of as a spoken word medium, and in some ways, you wouldn't be wrong to believe that this is how it should be but a new type of poetry is emerging that uses body movements rather than words to create the poetry.
The group who are making this happen are based in Canada and use ASL (American Sign Language)  to create their poetry and bring it to life. If you have ever watched someone signing you will know that it is possible to bring plenty of emotion to what you are "saying" in this way.
A youth collective at the Hard of Hearing and Deaf Program at Thom Collegiate, The Deaf Crows gather every Wednesday evening with a group of likeminded people; including deaf, hearing and the hard of hearing, to explore how to make these 3D stories which are called ASL poetry.
This new kind of poetry has opened up fantastic opportunities to young deaf poets as it gives them a chance to perform their poetry with their bodies rather than the tone and cadence of their voices creating the rhythm of the poems.
And the thing that makes a good ASL poem? Well it's the same thing that makes any good poem.
100 Thousand Poets for Change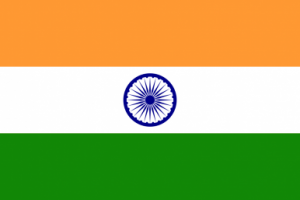 In March 2011 Michael Rothenberg and Terri Carrion conceived the idea for "100 Thousand Poets for Change". As the initiative enters its 7th year the location for the event is Kitab Khana in Mumbai. The event which will be running for four days from 26th October. There will be a number of published poets giving readings during the event and local school children will be invited to take part and share their poems on the theme of "Miracles".