Today at My Poetic Side our roundup brings you stories of literary treasure that is in danger of being split up, and two very different poetry festivals that will be taking place at the beginning of October.
Yeats Family Collection in Danger of Removed from Ireland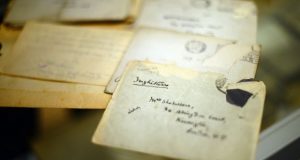 A collection of more than 200 lots that illustrate the literary and artistic life on the best know cultural family in Ireland will go under the hammer at Sotherby's in London tomorrow. The collection which comes from Cliff House, in Co Dublin has been put up for sale by the grandchildren of W.B Yeats. Cliff House was the former house of the poet, his son Michael lived there with his wife until his death in 2007. Michael's wife died in 2013 and their children all live abroad so have no need of the family home.
The collection is seen by many as a vital part of Irelands literary history and several prominent names in the literary world; poets Paul Muldoon and Michael Longley, together with the late Seamus Heaney's wife, have rallied together with over 80 other signatories to petition the Arts Minister, urging that's this collection is saved. The fear, of course, is that once sold off the collection will be split up and it will not be possible to reassemble it in its entirety.
The department issued a statement in which it



It also said that late intervention should not be ruled out.


the statement read.
The department has previously bid at auction before for important items so there is hope yet for the collection which includes


Princeton Poetry Festival 2017
On 5th October, the 2017 Princeton Poetry Festival will be kicking off at Princeton University. The biennial two-day event will be open to member of the public and is free.
The festival is a unique opportunity for poets from many countries; Canada, Macedonia, Iceland, China, Cuba Serbia and the U.S, to name just a few to come together for a series of readings and panel discussions. The event has been organised by Paul Muldoon, a Princeton faculty member and Pulitzer Prize-winning poet.
The list of poets attending contains some well-known names, including three-times U.S. poet laureate Robert Pinsky, Zang Di from China, Icelandic poet Sjon, and Victor Rodiguez-Nunez from Cuba.
Book Festival Poetry Reading in Football Stadium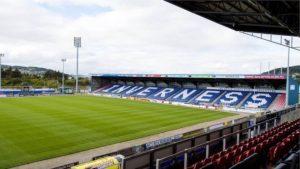 From 5th to 8th October the Inverness Caledonian Thistle FC Stadium will be hosting a book festival poetry reading for the second year.
The event which is part of NessBookFest will see poets reading form a football-themed anthology at the football ground in a free event.
A crime fiction event will also be taking place at the same time in the Inverness Museum and Art Gallery amid the collection of taxidermy.