Today in our round-up of poetry news, we look at a collection of pots belonging to a poet that has gone up for auction, a tree that has been named after a poet and "Poetry in Abundance".
Pots Belonging to Esteemed Poet to go Under the Hammer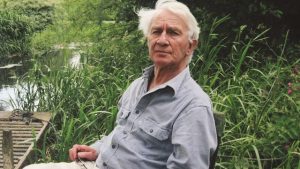 A stunning collection of poetry which was once owned by a Norfolk-based poet is to go under the hammer at auction. The collection is made up of a range of different pots referred to as the "poet's pots" some of which date back to the 15th century.
The pottery was the property of Anthony Thwaite, a literary critic and poet who died last year at the age of 90. Mr Thwaite was an editor who worked with Philip Larkin on his collection of letters and poems. His collection of "poet's pots" has been on display at the University of East Anglia, where he was the recipient of an honorary doctorate.
The auction sale contains 29 lots. The pottery is mainly from the 15th and 17th centuries and is German and Dutch domestic stoneware. The collection includes some good examples of Bellarmine Jugs, both a dark brown and also a light brown glaze, one each of which has handles missing. They are estimated in value at between £200 and £400. There is also a "Jacobakannen" 16th-century jug in the collection, which has been valued at between £500 and £700.
The auction will take place on November 1st.
Plane Tree in Istanbul Named After Poet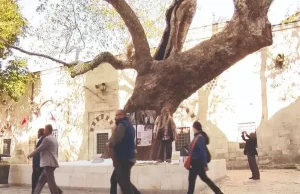 A plane tree in Istanbul has been named for the poet who has been selling copies of his own poetry books in its shade for over 50 years.
Hüseyin Avni Dede is 68- years old and began selling antiques alongside his poetry books with his father when he was just 10 years of age. The plane tree is located at the entrance to the Bookstore"s Bazaar in the Bayexit district of Istanbul. The poet, over time, became one of the symbols of Beyazit square.
The decision to name the tree in honour of the poet was made by the municipality, the Natural Heritage Conservation Office and the Parks, Garden and Green Areas Directorate. This was done as part of the "Monumental Tree Project."
The area itself was no stranger to individuals selling their wares, but Dede was one of those who, although he was sent somewhere else to sell, returned and never left. When he published his fifth book, he hung a sign on the tree, which prompted the municipality to provide a postcode for the tree. This resulted in all of the letters destined for nearby shopkeepers being delivered to Dede and his tree!
Simon Armitage Attends Open Mic Session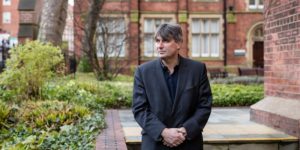 The poet laureate Simon Armitage has been tang part in an open mic poetry session with students and staff. Titled "Poetry in Abundance", the event was part of the Campus Live programme.
This is an opportunity for people of all abilities to take part in a poetry event.
During the session, Armitage read exerts of his unpublished poem "Let's Bird Table", a poem composed using only business jargon.