Today's poetry news round up takes a look at the deafblind poet who was won a grant, the poetry book that has been a popular diplomatic gift and the Taiwanese poet who has died at the age of 81.
Deafblind Poet Wins $50,000 Grant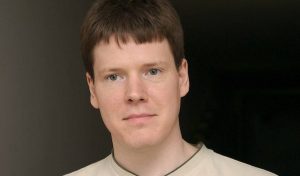 The deafblind poet and essayist John Lee Clark, who lives in Hopkins, has been awarded a $50,000 grant by the Disability Future Fellows. The grant is the initiative of the Andrew W. Mellon Foundation and the Ford Foundation and is the only one of its kind that has been put together to increase the visibility of disabled artists.
Clark is the author of "Suddenly Slow", a chapbook and also an essay collection which chronicles his experiences as a deafblind man. He has edited several anthologies and has also received fellowships and grants from several bodies in Minnesota.
He is currently employed by the Department of Employment and Economic Development in Minnesota as a Braille and Protactile instructor.
Poetry Book Most Popular Diplomatic Gift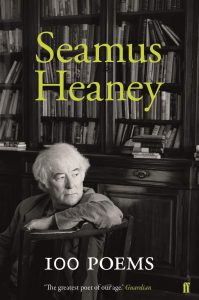 A book of poetry by the late Seamus Heaney was the most popular gift given by the Irish Government to foreign diplomats and dignitaries last year.
Both the Tánaiste and the Taoiseach widely handed out special pens, Irish Flags and copies of a commemorative coin that marked 100 years of women having the vote last year, but the book of poetry by Seamus Heaney, simply titled "100 poems" was by far the most popular gift that they gave.
The Tánaiste gifted the book 10 times to his equivalent counterpart in countries including Cyprus, Egypt, Palestine, and Sweden. Whilst Leo Varadkar gave the book to the African Union Commissions Ambassador Thomas Kwesi Quartey.
Qi Deng-sheng the Taiwanese Modernist Writer Dies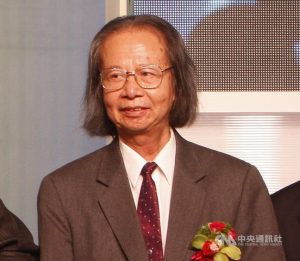 The Modernist Taiwanese writer Liu Wu-Hsiung, who is also known as Qi Deng-Sheng (his pen name) has died at the age of 81. The cause of his death has been reported as cancer.
The writer and poet was born in Tongxiao Township, in the Northern County of Miaoli. He as a graduate of Taiwan Provincial Normal School, which is today known as National Taipei University of Education, and spent many years working as a teacher at elementary school level.
It was thanks to the encouragement of one of his friends, who was an editor, that he first tried his hand at short story writing, and his first work was published in 1962.
With a number of other Taiwanese writers, he began publishing articles in the Literature quarterly from 1966.
Liu was perhaps best known for "I Love Black Eyes", his 1967 work of fiction. However, he was also an essayist, a poet, and a photographer of note. He is particularly noted for his depiction in his works of the confrontations that he saw between social norms and individuality.
He was awarded a number of prestigious literary awards in Taiwan, in addition to being a 2010 recipient of the National Award for Arts.