Following the sad death of Queen Elizabeth II today's poetry news round-up takes a look at the difficult task ahead of the poet laureate, Simon Armitage, and a beautiful poem that has gone viral on social media.
The Difficult Job of Poet Laureate at a Time of Tragedy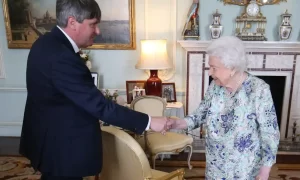 The job of poet laureate, which is more a symbolic position than a full-time job, has over the decades been seen as a rather burdensome one. Many of those who have taken on the mantle have felt that they have not produced their best work whilst working under the title. The poet John Betjeman wrote asking a friend to send him help during his laureateship as the muse had left him. And it is fair to say that much of the work that has been produced during this time matched remotely to Charge of the Light Brigade by Tennyson. In fact, so well known is this problem that Philip Larkin turned down the position.
The official role of the poet laureate is to create poems to mark special occasions during the monarch's reign, quite which occasions they choose to acknowledge is usually left to their discretion, but royal deaths, marriages and deaths are certainly on the list of appropriate occasions. Each poet laureate has also written a range of poems on other topics as well and they have in many ways mirrored the changing attitudes of the general public to many things, including the reign of Elizabeth II.
In 2013 the then poet laureate Carol Ann Duffy penned "The Throne" to mark the 60th anniversary of the coronation. A few lines from which are reproduced below:

Since his appointment as the poet laureate, Simon Armitage has been called upon to mark several occasions with a poem, including the death of HRH Prince Philip in 2021 when he wrote "The Patriarchs – An Elegy", and most recently when he penned "Queenhood" earlier this year for the Queen's Jubilee. Now with the sad death of Queen Elizabeth II at the age of 96, the world will be watching and waiting for another poem from him.
When he wrote his poem for Prince Philip, he spent time considering the Prince as a man and wrote something that remembered his service during the war, his commitment to the Queen, his family and the country and at the same time was very in tune with the character of the man that the Prince had been. The task ahead of him will be one that many poets will not envy. Not since John Masefield was poet laureate has one been called on to write a poem marking the death of a monarch.
Social Media Poem About The Queen Goes Viral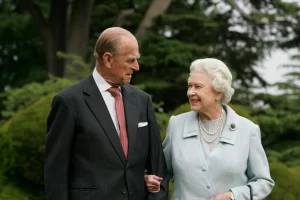 As the sad news of the death of Queen Elizabeth II broke on Thursday, and people began to pay tribute to her majesty, a poem about the monarch and her late husband went viral on social media.
The poem is the work of Joanne Boyle, an English poet, and starts with the following lines: