Today in our poetry news round-up we look at a new Sky Arts programme that will look at Wordsworth and Coleridge and also the Maui woman who has won the National Poetry Prize.
Wordsworth Inspired Show on the Road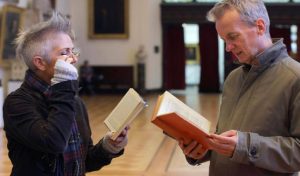 The comedian Frank Skinner is set to go back on the road as part of a show about William Wordsworth the famous Cumbrian poet. The show is part of the celebrations into the life of the poet that will be taking place on Sky Arts.
Skinner will be joined by Denise Mina, a bestselling novelist, as the pair return to the road to track the footsteps of both Wordsworth and his fellow poet Samuel Taylor Coleridge as they tour the landscape of Britain. The programme is titled "Wordsworth and Coleridge's Romantic Road Trip with Frank Skinner and Denise Mina".
The pair had previously worked together on a grand tour of Scotland, following in the footsteps of James Boswell and Samuel Johnson.
Wordsworth and Coleridge met in 1795 in Somerset and became firm friends. Coleridge then made the decision to move to Grasmere to be closer to Wordsworth. In 1798 they were joined by Robert Southey and the three became known as the "Lake Poets".
Frank Skinner is something of a poetry buff and has published a book about his appreciation of poems. He also created a podcast last year and an entire episode was dedicated to Wordsworth.
National Poetry Prize Won by Maui Woman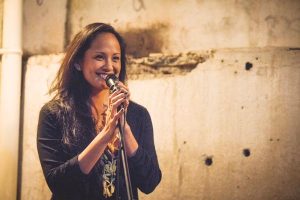 No'u Revilla, an assistant professor in the Department of English at the University of Hawaii has become the first-ever winner of the National Poetry Series from a Native Hawaiian background. Her winning work was "Ask the Brindled". As part of the recognition that Revilla will receive for winning the award, she has also been given her first book deal.
Her book strives to empower Oiwi (Native Hawaiian) women as well as those who are members of the LGBTQ+ community. The book has taken her four years to write and was based on her dissertation which she defended in 2019. She had only recently begun to send the book out to publishers so winning the prize has been an incredibly special moment that will allow her to realise her dreams of being a published poet. The book which will feature some of her newest poems should be completed by autumn 2022 and is to be published by Milkwood who are considered to be one of the best independent publishers in the country. Revilla is delighted that her book will be published by Milkwood who she described as a dream publisher of hers saying "They cultivate bold, tender and innovative work."
In a press release from the University of Hawaii, it was suggested that Revilla is likely to be the first Oiwi woman who is openly queer who has published a full-length poetry collection.
The book was inspired not only by her life experiences but her grandmother who helped to raise not only the poet and her sisters but also her cousins as well.