Today"s news round-up takes a look at the winners of a couple of poetry awards. We also look at another National Poetry Day celebration that is taking itself online.
Winners of the ACU Prize for Poetry and Blake Poetry Prize 2020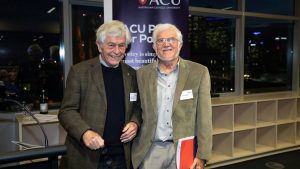 The winners of two major poetry prizes have been announced in Canberra and they are both from the ACT region.
Geoff Page, who is a Canberran has been named as the winner of the Australian Catholic University Prize for Poetry with his poem Jericho, which was inspired by the theme that was selected for 2020, Generosity. Page is no stranger to this particular competition, in 2017 he was awarded the first prize, he then followed this with a second prize in 2019.
This year, the judges received over 400 poems which they reduced down to a shortlist of just 45, before selecting their winner using a blind format to ensure that the decision was based purely on the poetry in front of them.
The winner of the Blake Poetry Prize which has a prize fund of $5000 was Judith Nangala Crispin, the poetry editor of The Canberra Times. Her winning poem was On Finding Charlotte in the Anthropological Record. The winning poem was chosen from over 480 entries; not just from Australia but all over the world.
This poetry prize challenges contemporary poets to explore religious and spiritual works with no more than 100 lines. Crispin is a published poet with two collections of poetry behind her.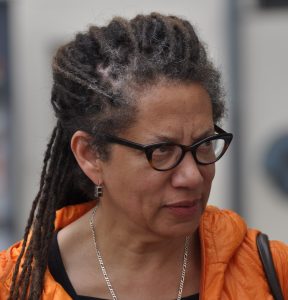 The poet Nikky Finney has been awarded the Wallace Stevens Award for 2020. This is a lifetime achievement honour that is given by the Academy of American Poets. Finney will receive a prize fund of $100,000. She is well known for her numerous poetry collections including "Rice" and "Head Off & Split" and also for the fierce conviction which she has for "the African diaspora".
The prize was just one of many that were announced by the poet's academy on Wednesday when they awarded prize funds in excess of $1.2 million.  Much of this prize money was given to local poet and state laureates in recognition of their work on the cause of literature over the year within their own communities.
There were also prizes for the best book of poetry that was released in the previous year, distinguished poetic achievement, and works of poetry that had been translated. The Walt Whitman Award was given to Threa Almontaser for her debut collection "The Wild Fox of Yemen". Her book will be published by Graywolf Press, and she will also receive a prize of $5000 and a six-week residency that will take place a the Civitella Ranieri Centre which is in Italy.
National Poetry Day 2020 to go Online in Chichester

Chichester Poetry will be joining forces with the South Downs Poetry Festival for a special poetry celebration this year in honour of National Poetry Day 2020.
With the news that live events would simply not be possible this year, the organisers have decided to stage live poetry readings using one of their usual venues. There will be a number of different poets taking part this year in special poetry readings to mark the occasion.