Today on My Poetic Side we take a look at the role of Troubadour that has been created for the Ledbury Poetry Festival. We also look at the coffee company giving out poetry and the screening of a film about Pablo Neruda.
Wandering Troubadour Appointed for Ledbury Poetry Festival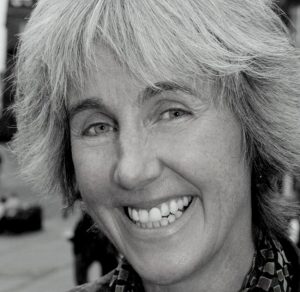 Troubadour of the Hills is the official title that has been given to Jean Atkin, who has been appointed to this new role will see the poet reciting poetry on National Poetry Day which this year falls on 4th October.
The role has been created in a collaboration between the organisers of the festival and the Malvern Hills Area of Outstanding Natural Beauty (AONB). Atkin has written a new poem for the event. As part of her role, which will see her spending plenty of time outdoors, her favourite place to write, the troubadour will be helping with a variety of local outdoor workshops and also local walks which it is hoped will inspire others to write about the hills of Malvern.
There will also be a special event that will take place in 2019 at the Ledbury Poetry Festival.
Coffee and Poetry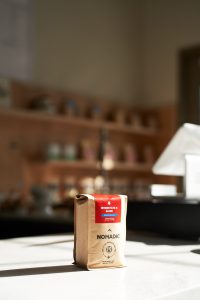 For many people there is nothing better than sitting down and starting the morning off with a good cup of coffee. Now Nomadic Coffee, a North Carolina-based roaster is trying to make its coffee even better. They are folding a simple printed copy of a poem into each of their bags of retail beans with the hope that their customers will take a little time to pause whilst drinking their coffee. The poems are predominately by living poets and those who are currently active, however they also include a number of older poems as well.
It isn't that the company feel people don't like poetry, simply that they don't have time to sit and read a poem; they are hoping that this will encourage more people to try and make time for a little poetry in their lives.
The company have even gone as far as to look for a writer to join their team; they have already been paying for the poems that they use from poets who are not yet published. They have also been looking at the idea of offering a limited run for the holiday season of a retail bag of coffee containing 10 loose-lead poems that they have not used before.
Los Angeles to See Screening of "Neruda"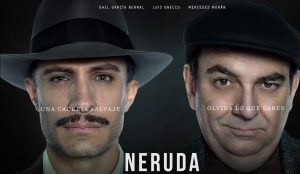 Neruda, the 2016 biopic from Pablo Larrain, is to be shown in Los Angeles on 27th September.
The film chronicles the life of the Chilean communist poet Pablo Neruda. It will be introduced by Ed Rampell the film historian. There will be live readings of Neruda's poems from Irene Sanchez and Matt Sedillo, both of whom are poets in their own right.
The screening will be part of "Marx @ 200: The Marxist Movie Series" a series that has been put together to commemorate the bicentennial of the birth or Karl Marx and includes films about or by Marxists.