We begin the week here at My Poetic Side with stories about the U.S youth poet laureate, Canada's parliamentary poet laurate and an outpouring of poems for a slain journalist in India.
U.S Youth Poet Laureate Takes to the Stage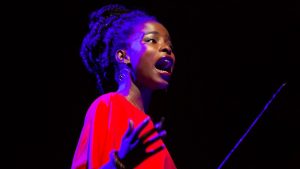 This summer Amanda Gorman became the first ever U.S. youth poet laureate; the 19-year-old earned the position not only for her literary talent but also for her impressive record of community leadership and engagement.
Gorman has not been resting on her laurels since she took up the position she wants to make poetry accessibly to as many young people in America as possible and with that in mins she has embarked on a national tour of the country. She has been speaking and performing, but she also wants to listen, she believes the other young people deserve to have a say in everything that she does.
Gorman took place in the Social Good Summit in New York on Sunday, performing her poem "The Gathering Place" she touched on the themes of community, innovation and hope. The summit was seen by a global crowd who had gathered at the 92nd Street Y and was also watched via livestream.
Here we reproduce a part of her poem:



She ended the poem with a clear call to action, she hopes to have inspired those who were at the summit to use the opportunity as a starting point to make real change.
George Elliott Clarke Visits P.E.I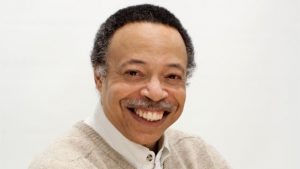 It was his first visit to the province since he became Canadas Parliamentary poet laureate, Clarke said he is looking forward to presenting his work, talking poetry and meeting with the public.
In the almost two years since he took up the position he has been to many provinces in Canada but has previously been unable to find time to visit P.E.I., this is something he was keen to rectify. He hosted a meet and greet session at the Confederation Centre Art Gallery where he shared several works, in particular his poem "Canticles 1" which deals with the subjects of slavery and imperialism.
In addition to being the poet laureate, Clarke is also a professor in African-Canadian Literature at the University of Toronto with several published books
Poetry for a Slain Journalist-Activist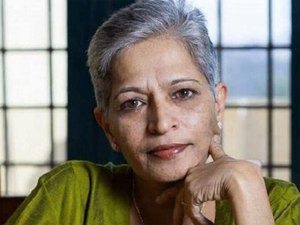 On 5th September Gauri Lankesh, a journalist-activist was shot dead outside her home in Bangalore, India. Gauri had been in contact with poet Abul Kalam Azad shortly before her death, she had offered to translate a poem he had written and the deaths of children in Gorakhpur into Kannada and publish it in the newspaper she wrote for.
News of her death shocked the poet and he felt the need to put pen to paper. It took 6 days of torn sheets, both real and metaphorical but the result was "Write a Poem" – which is about Gauri looking over his shoulder and urging him to write.
And Azad isn't the only person who has taken to poetry to mark her murder – social media has been awash with poetry of all kinds and from all sorts of backgrounds. The writers included Gauri's friends and many people who never knew her but were touched by her death. And the poetry continued to flow this week at a rally that was organised to protest Gauri's murder.