In our poetry news round-up today we bring you an article about an IsraeLi Poet who was the subject of much backlash, and we also take a look at the singer who wore poetry to the Grammy's.
Israeli Poet Apologises for Badly Thought Out Comparison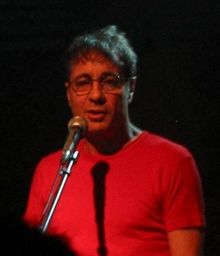 An Israeli poet, who was the subject of much backlash last week, has apologised for a comparison he made in a poem that was published last week.
Yehonatan Geffen, an Israeli poet and songwriter made the comparison between the Holocaust victims Anne Frank, the teenager diary writer who became famous after her death, and Hanna Senesh, a martyr who tried to save Hungarian Jews but was caught by the Nazi's and Ahed Tamimi a Palestinian teenager who is in prison. Tamimi is currently on trial for attacks she made on IDF soldiers.
Such was the response to the poem that the Avigdor Liberman, the Defence Minister, issued the instruction that Geffen should be banned from Army Radio, declaring the State of Israel



The poet issued an apology admitting that the poem had been a mistake. He said that the poem had been written to show that both Israel and Palestine had its national heroes, however his comparison had been poorly thought out. Liberman, has since re-tweeted the poet's apology.
Poetry at the Grammys 2018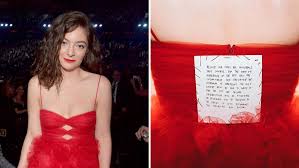 It seems that poetry can pop up in even the unlikeliest of places nowadays and when it comes to this year's Grammy awards that was certainly the case.
The only woman to be nominated for album of the year, Lorde the 21 New Zealand singer and songwriter, was also the only nominee in her category not to perform during the ceremony. However, this certainly didn't stop people from talking about her.
Wearing a stunning red tulle dress by Valentino, Lorde attended the 60th annual Grammy Awards with two rather unusual accessories. The first was a poem by the Jenny Holzer, a conceptual artist, which had been hand stitched to the back of her dress as a show of her solidarity for #TimesUp. This was her version of the white rose that was worn by so many of the other stars, both male and female, who attended the Grammy's this year.
Her second accessory was a flask that was a perfect match to the red of her gown and which she reached for once she was inside the venue, in a move that was reminiscent of Rihanna at the previous years ceremony.
Whilst the singer was attending the Awards ceremony her mother the New Zealand poet Sonja Yelich, took to Twitter to highlight a paragraph from the New York Times which exposed the gender inequality that seems to exist between Grammy winners.