In today's news round-up, we will take a look at the Poetry & Lyrics Festival, which is set to take place next weekend, as well as the passing of singer-songwriter Stewart Lupton.
A look ahead to the Poetry & Lyrics Festival 2018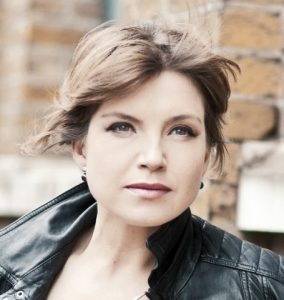 Next weekend the Poetry & Lyrics Festival will return for the third year. The festival celebrates the love story between lyrics, music, and poetry with readings, workshops, talks, live music and concerts. Taking place at King's Cross, there are many standout performances and events to look forward to this year. This includes The College Dropout R.A.P Party for music fans, and Kanye West fans, in particular. There is also going to be a stunning performance from Claire Booth. The acclaimed soprano will be weaving the words of Emily Dickinson with compositions from Aaron Copland – a perfect representation of what the festival is all about.
Poetry fans will also be looking forward to 'Soho' – the debut poetry collection from Richard Scott. Despite this being his first collection, Scott his no novice. He won the Poetry London competition last year with his poem 'Crocodile.' He is the perfect fit for the festival, considering he is a former opera singer. Scott explores arias and songwriting with his musical approach to poetry. Here is an extract from his winning poem, Crocodile:

For more family-friendly poetry, ethnomusicologist Kate Wakeling will be holding a workshop. Those in attendance will join her on a mission to locate the music inside poetry while she performs Moon Juice, which his here award-winning poetry collection for children. It is filled with curious characters, and the way she writes has been described as full of wonders, wistful, and musical. It was Moon Juice that led to her winning the CLiPPA Award in 2017 for children's poetry.
Singer-songwriter, Stewart Lupton, passes away aged 43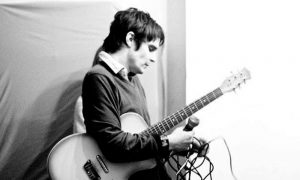 Stewart Lupton, the singer-songwriter of Jonathan Fire*Eater – a short-lived '90s band, passed away on Sunday in Salt Lake City. He was only 43-years-old. Although his band did not achieve major-rock label stardom, they inspired a wave of acts in NYC in the early 2000s. Poetry was described as Lupton's main positive force in his later life, despite the fact that he rarely published his work. The band's guitarist, Walter Martin, said that his writing was magical. It was Martin who confirmed his death, stating that it stemmed from a "desperate attempt to escape the voices that so tormented him."