In today's poetry news round-up we take a look at the 5 poets who have been shortlisted for the Irish Times Poetry Now Award 2018, and we bring you the Coca-Cola poem that was written as part of their new marketing campaign and aired for the first time during the Super Bowl game.
Shortlist Revealed for Irish Times Award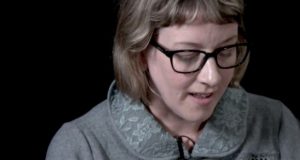 The shortlist of just 5 books that have been chosen for the



have been announced. The winner will be unveiled at the



which will take place on 24th March in Dun Laoghaire at the Lexicon.
The winner will join a prestigious list of former recipients of the prize, including Seamus Heaney, Michael Longley, Theo Dorgan, Harry Clifton and Sinead Morrissey.
The shortlisted poets are as follows:
Tara Bergin, originally from Dublin but now living in Yorkshire. Bergin was a recipient of the



Belfast poet Leontia Flynn has previously won  the



In 2013 she also won the



Conor O'Callaghan has published a total of four other poetry collections and a novel previously. He has also won a Patrick Kavanagh Award.
For Mark Roper this is not his first appearance on the shortlist; in 2012 he made it to the list with



In 2014 he was awarded the Michael Hartnett Award.
The final poet on the shortlist is David Wheatley, his 1997 collection "Thirst" was a winner of the Rooney Prize for Irish Literature. As well as being a poet he has also edited


Poetry and the Super Bowl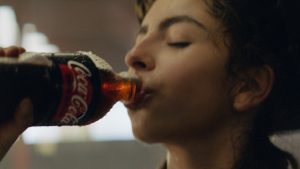 Super Bowl Sunday, whether you are American are not there is a good chance that if you were not watching it you know all about it. The advertising opportunities linked to the Super Bowl are huge with big names like Coca-Cola making the most of the varied audience. This year, for what will be the brands 12th consecutive Super Bowl appearance, they have created a 60-second advert based around a poem.
The ad, which is called "The Wonder of Us" celebrates the diverse nature of the audience who watch the Super Bowl, and showcases a wide variety of people enjoying the product. The whole thing is set to a poem that was written by a member of the advertising team, he has a PhD in poetry.
As well as being able to listen to the poem during the televised advert, there will be a print version of the poem in the Sunday copy of the New York Times and also in the Monday edition of USA Today. The Super Bowl sees the start of Coca-Colas 2018 marketing campaign with many more adverts planned for major sporting events throughout the year.