Today we bring you a varied selection of news articles. We begin with a row over a poetry slam entry, we also take a look at the poet who has translated a popular children book in to Scots and finally, we talk about the first poet laureate for Sheffield.
Poetry Slam Entry Sparks Row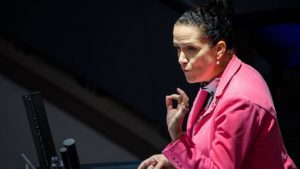 A racist poem entered in a poetry slam competition in southwestern Germany has sparked a row. The poem was performed by Ida Marie Muller, the 14-year-old daughter of a politician in the far-right Alternative for Germany (AfD) party.
The poem, which contained a reference to an immigrant carrying out a stabbing, was heard by an audience of 100.
In August, a German man was allegedly killed by two migrants. This has fuelled some of the worst violence that has been seen in Germany for several decades. The recitation of the poem received loud applause however the competition organisers made the decision to disqualify Ida. The competition, which had been aimed at teenagers, had been part of an anti-racism initiative. The audience jeered the eventual winner of the competition. In 2017 the AfD won 12.6% of the vote and gained more than 90 seats, entering parliament for the first time.
A Wimpy Wean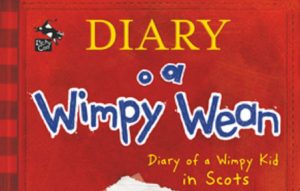 Have you heard of the Diary of a Wimpy Kid by Jeff Kinney? Well now, this very popular series of children's books has been given a new lease of life thanks to Thomas Clark – a Scottish poet and translator. The series, which has sold over 200 million copies worldwide and has 65 editions, has already been translated into 56 languages. Now it is being translated into modern Scots!
Here is a very short extract of Clark's work:



Clark has translated a number of other popular books into Scots including Lewis Carroll's Alice's Adventures in Wonderland. He has also written a number of poems.
Sheffield Gets First Poet Laureate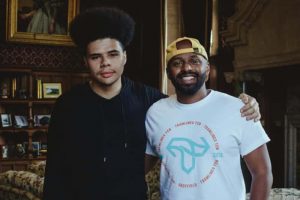 During the annual literature festival in Sheffield later this week, the Lord Mayor will officially appoint the city's first poet laureate. The position will be filled by Otis Mensah, a hip-hop artist who has been gaining national and international attention recently.
He performed last year at Glastonbury and has supported many acts since. Mensah was surprised that he should even have been considered for such a role but it is one that he is only too happy to accept. He hopes that during his time as poet laureate of Sheffield he will be able to break down some of the stereotypes that surround the concepts of what constitutes poetry. He hopes to show that hip-hop and rap are simply forms of poetry.
The official announcement is to be made during the three week long "Off the Shelf Festival" which is organised by the two universities in Sheffield. The position is a two year one, and Mensah hopes that during that time he will be able to make a very positive impact. Whilst he isn't yet a published poet, his first book is due out in April 2019.