Last month, we wrote about the Boston HipHop community pulling together to help bring peace and bring about social change. In the wake of four shooting deaths, the local poets and hip hop artists called upon the mayor of Boston to meet with them and help them help the city.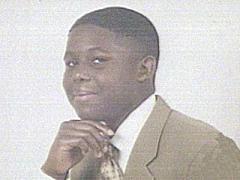 It"s not unusual for poets to step up to the plate when there"s a need, and this week, there"s yet another example of a young poet and hip hop artist who is doing more than spinning rhymes with his words.
Yesterday morning, the Houston Chronicle printed the story of 16 year old Joshua Matthews, a student at Bellaire High School. Matthews was touched by the story of another Houston 16 year old, Joseph Fleeks, who was shot outside a dance club January 20th of this year. On January 27, Click2Houston.com, the web site of local station KPRC channel 2 reported that Fleeks was fighting to remain optimistic despite the fact that he was losing the battle to keep his sight. Matthews said that he couldn"t shake the thought that "It could have been me", and he decided to do something to help. He turned to what he does best – words and rhythms – and wrote a song called "It Could Have Been Me". which he sold to raise money to help a boy he"d never met – but who, as he says in his song – could have been himself.
The song has been made into a single which is being promoted by Sugar Land promoter Jonathan Grady. Fleeks" aunt says that she hopes to use the donations from the song to buy a special laptop and to send her nephew to summer camp to help him adjust to his new life.
There is a lesson here about poets and poetry, about the power that words can have to reach across barriers and help start healing. In Boston, its face is that of a young community of artists stepping up to help bring poetry back to the schools. Around the world, Poets Against War use their words and their influence to shine the light on socially conscious poetry. And in Houston, a 16 year old boy turns to poetry to reach out and help another boy who "could have been me". There is this about poets – we all realize that it could have been me, and that our words can make a difference.