We start this week's poetry round up with articles about a Sylvia Plath letter, the new poet-in-residence at Radio 4 and we start the run up to National Poetry Day which falls on 28th September.
Contents of New Sylvia Plath Letter Revealed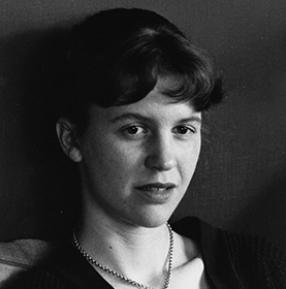 During her lifetime Sylvia Plath, wrote many letters and next week a new volume titled "The Letters of Sylvia Plath" is due to be published. The book will include a new and previously unseen letter from the poet, the contents of which had remained private until now.
Plath wrote to her American friend, Patricia O'Neil Pratson, just weeks after she had met fellow poet Ted Hughes for the first time, and told her how she had fallen for him.
They met at a party in Cambridge at the end of February 1956, and although Plath thought she would never see him again by May of the same year they were planning to marry.
In the letter Plath invited her friend to the wedding, which she said was to take place the following June. The wedding in fact took place just three weeks after Plath sent the letter, on June 16th, 1956 at St George-the-Martyr in Queen Square London. Plath kept the marriage a secret, only her closest family knew, as she was worried that her Fulbright scholarship would be withdrawn.
The letter which describes the young man she has just met, and the impact he has already had on her life, lists his many attributes and discusses his deep knowledge of writers like Shakespeare, Blake and Yeats. The contents of the letter make it clear that even from such a short acquaintance Hughes had a huge impact on Plath's life.
New BBC Radio 4 Poet-in-Residence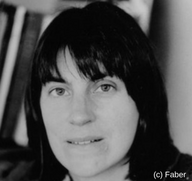 BBC Radio 4 named the new Poet-in-Residence as Alice Oswald. She replaces Daljit Nagra who held this post from 2015 up until now.
Part of Oswald's job will include producing a longer work specifically for Radio 4 each year as well as working on poetry documentaries and reading one of her own poems every solstice and every equinox. BBC announced Oswald's appointment to coincide with a reading of her poem "Almost as Transparent" which was specially commissioned for Radio 4 and took inspiration from the autumn equinox.
Oswald won a Forward Prize of Best First Collection in 1996 and her latest book "Falling Awake" won both the Griffin Prize in 2017 and the Costa Poetry Award in 2016.
Bled Nose Day
In the run-up to National Poetry Day later this week, spoken word artist, Isaiah Hull who is writing a specially commissioned poem for Contains Strong Language, has performed his poem "Bled Nose Day" as an exclusive vlog.
Hull, who is just 19 is a member of the young writer's collective, Young Identity has been making a name for himself on the poetry circuit for a number of years with his unique poetry style. He says that his work is influenced by the poet Saul Williams and author Philip Larkin.