Poetry gets loud at Edinburgh
The Edinburgh Festival, the largest arts festival in the world this year sees poetry is getting in on the act in a big way.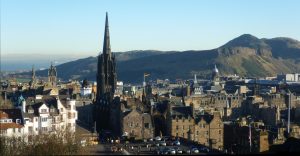 The Loud Poets are a collective of poets who established themselves in 2014 as a group determined to bring poetry to people who may not previously have considered it as entertainment. The Loud Poets, who comprise writers, musicians and artists, can be seen at fringe shows, monthly nights and workshops throughout the country, work hard to bring poetry to the masses.
Their unique brand of "fist-thumping, pint-drinking, side-tickling, heart-wrenching" poetry is currently lifting the roof at the Edinburgh Fringe and reviews for their 2017 brand new show have been stellar.
Kate Ailes's spoken piece 'Dear Dad', her ironic take on the sperm donor baby issue, is worth the admission fee all by itself.
Celebrating the old English dialects
The Guardian newspaper brings us a story about the latest initiative for National Poetry Day in conjunction with the #freetheword project. Twelve of England's best up-and-coming young poets are tasked with writing a poem each that celebrates one particular word, selected from a shortlist, from different regions. The idea is to revive and celebrate the lost words and dialects of old England. This could be particularly pertinent for any major city in the world where language is becoming increasingly secular and formulaic.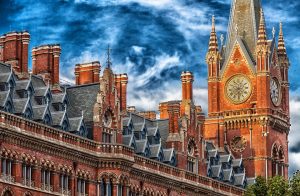 For instance, young people's laureate for London, Caleb Femi, will write a poem for the city's 'fam'. (Fam is an old London word used to denote a familiar form of address for a friend.)
Some of the other wonderful words to be poeticised include:

As if it were not difficult enough writing a poem featuring just one of the selected words or phrases, spoken-word artist and poet Isaiah Hull, at a mere 19 years of age, has the mammoth task of composing a poem which will feature all of the chosen words. He will then perform his work at a poetry festival due to take place in Hull, East Yorkshire, England in September. All 12 poets will have the honour of reciting their poems on the BBC as part of the National Poetry Day celebration.
Can poetry really save your life?
Authors Matthew Zapruder and Jill Bialosky, who have written separate books on the subject certainly think so. These two new books promise to explain its importance to the readers some of whom may consider poetry to be too complicated or difficult to understand and whose only experience of it has been at school or family occasions.
As The San Francisco Chronicle explains in its review, Zapruder attempts to debunk the myth that you need special training to appreciate poetry whilst Bialosky tells how poetry has been a support for her through life's trials and tribulations.
Tragic Sylvia Plath may dispute the thinking behind the premise of Bialosky's book there's no doubt that poetry can be a guide, inspiration and comfort to all.