In today's poetry new round-up we take a look at Tony Walsh and his gift to the Forever Manchester Charity. We also take a look at the winner of the Costa Award for Poetry.
Poet Gifts Poem to City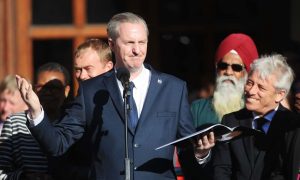 Tony Walsh aka Longfella, the poet who shot to fame following the bombing of the Manchester Arena during the Arianna Grande concert in May has gifted the poem, that came to symbolise so much to the people of Manchester, to the city.
"This is the Place" which became a worldwide hit almost instantly following the poet's performance at the 23rd May vigil in Albert Square will be used to raise money for the many thousands of community projects across the region.
A version of the poem, in book form, has already raised over £150,000 for local charities, and a small supply of merchandise has also appeared. But as the poem has grown in popularity, if anything it is even more popular now than it was back in May, so to have the complications associated with it. The poem has been used by large corporations without permission, and this means that local charities have missed out on vital royalties. Now thanks to Walsh's generosity the poem will belong to the Forever Manchester Charity, for whom Walsh originally wrote the poem back in 2013, and all the royalties will go to help find their projects.
Lines from the poem can be seen across the city, adorning buildings and whilst businesses will need to ay a small donation to charity to use it, it will still be free to use for educational purposes.
Poet Wind Posthumous Costa Award for Poetry Collection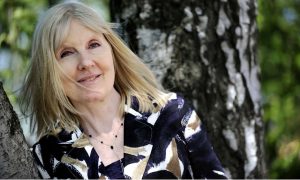 The results are finally out, and Helen Dunmore has posthumously won the Costa Award for poetry for her collection "Inside the Wave".
The poet, who was diagnosed with terminal cancer in March last year, always said that the poems in the collection simply wrote themselves. They are gritty poems which deal with the harsh reality of a terminal diagnosis and impending death. The last poem in the book was written just 10 days before the poet passed away in June 2017 at the age of 64.
Now "Inside the Wave" is in the running for the title of Costa Book of the year; the five finalists from each of the original award categories, poetry, novel, first novel, biography and children's book are vying for the top prize which will be announced on January 30th.
The Costa awards have been running for 46 years and in 1998, the poet Ted Hughes became the first writer to win the poetry award posthumously, he then went on to win the overall book prize as well. If Dunmore's book wins it will only the second time that this has happened.
Dunmore's family who are delighted with the news have said that they also have plans to release a book of short stories written by Dunmore in June this year.