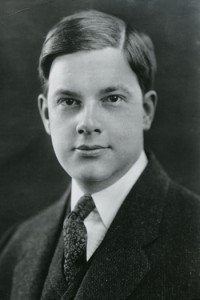 When someone mentions the topics of trees and poetry, probably every single one of us thinks about Joyce Kilmer's, Trees. Most American high school students have raised their eyebrows at first hearing Kilmer's quaint little poem. Many of those students have gone on to write comical parodies of Kilmer's highly recognized work, poking fun at both the poem and any topic they might consider annoying. Although Kilmer wrote a large number of poems, most of them have gathered little popularity. Kilmer's critics often complained that the young poet's work was too simple and overly sentimental. We will never know what Kilmer might have created in his later years, as he lost his life as an infantry soldier in the Battle of the Marne in 1918. His wife, Aline Murray Kilmer, was also a poet. Regardless of the critics' comments, Kilmer's poem is still shared in classrooms around the worlds.
Trees
by Joyce Kilmer

A more contemporary approach to the topic of trees can be found in the works of Jennifer K. Sweeney. Born in 1973, Sweeney was educated at the Vermont College of Fine Arts and received a master of fine arts degree. She taught for several years in San Francisco and is now the assistant editor for DMQ Review. Her approach to the topic of trees is much more humorous than Kilmer's Trees. I hope you enjoy Sweeney's How to Uproot a Tree.
How to Uproot a Tree
by Jennifer K. Sweeney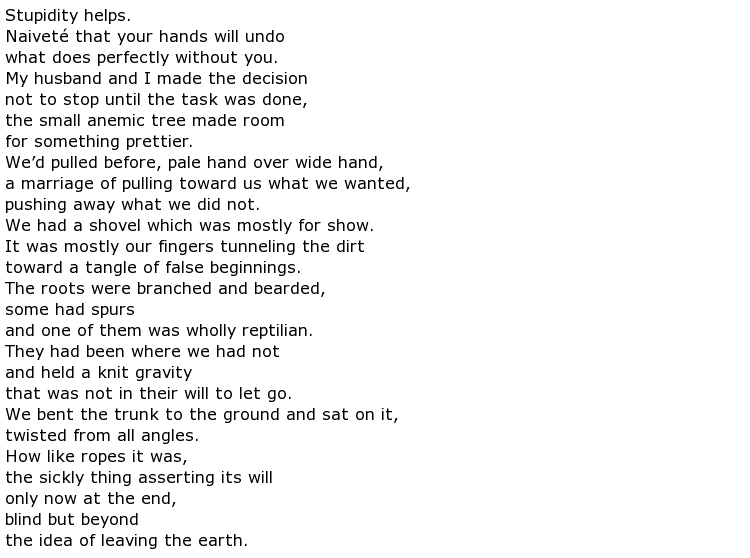 It would be hard to have a discussion about tree poems without mentioning the eminent American poet Robert Frost. Born in 1874, Frost was raised in the rural New England farmlands, which greatly influenced much of his poetry. He often employed examples of nature and the simple life of the country resident in trying to explain more complex social and philosophical issues. His first poem, A Butterfly. An Elegy, is a prime example of his interest in using nature as the subject of his poems. Frost went on to be awarded four Nobel Peace Prizes for his poetry, the last one being for his work, A Witness Tree, in 1941. Frost seemed to have a preference for traditional poetry, and even commented once that using free verse was "like playing tennis without a net". Below is one of Frost's many compositions which focused on the subject of trees.
The Sound of Trees
by Robert Frost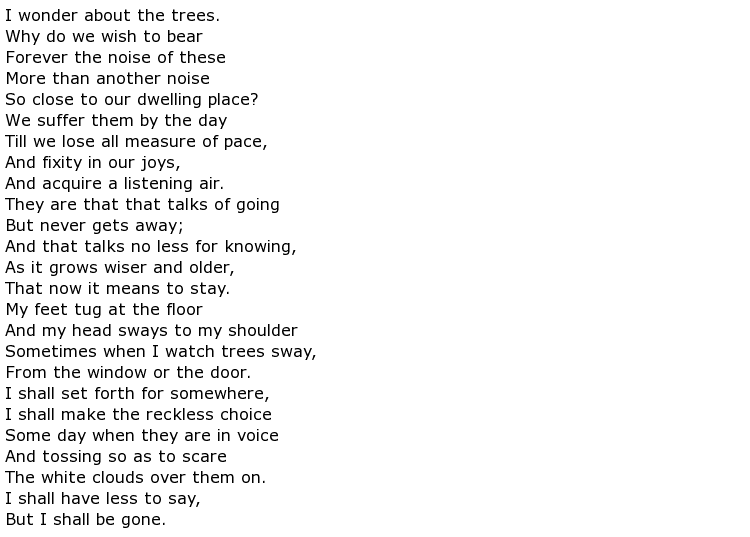 A contemporary Chinese poet, Yang Jian, also shares a poem about a tree. Yang Jian was born in Anhui Province in 1967. His early life was spend working in a factory; however, in the mid-1980s, he began to write a variety of poems which were immediately recognized for their quality and interesting handling of topics. Yang Jian is a Buddhist monk living Ma'anshan, Anhui. He is a prolific writer and has received multiple awards for his poetry. Please enjoy the English translation of his Poem of a Dead Tree.
Poem of a Dead Tree
by Yang Jian
The topic of trees in poetry is actually quite common. However, as noted in my opening comments, the word tree and poem often elicit a less than energetic response from most students, as the quickly recall Kilmer's much maligned poem.