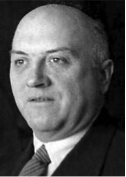 Adriano del Valle was a renowned Spanish poet and artist of the first half of the 20th century. For his 1933 work World Without Trams he was awarded the prestigious National Poetry prize. He was a contemporary of another famous Spanish poet – Federico Garcia Lorca – who he met in 1916. Two years later del Valle was the co-founder, along with two others, of the Seville-based magazine Greece. One of his mentors at this time was Eugenio d'Ors who admired and encouraged this up and coming young poet greatly.
He was born Adriano del Valle Rossi on the 18th January 1895 in the southern Spanish city of Seville. It was a fairly modest upbringing and his education ended at the age of 16 when he left school in order to assist his father who ran a toy manufacturing company. Some years later, following his marriage in 1923, del Valle moved to the southern Andalusian town of Huelva and here he collaborated once again to create an arts and literature magazine. This one was called Aleluyas, featuring the work of up and coming artists and writers.
His passions were split between writing and painting and he associated with famous Spanish artists such as Salvador Dali, Cristino de Vera and Daniel Vasquez Diaz. He accompanied Diaz on a project to paint murals in a monastery at La Rabida. Del Valle was having trouble getting his writings published, usually because of a lack of financial backing. A major piece of work, Portable Spring, was written in the early years of the 1920s, and was first brought to public attention by the Aleluyas magazine in 1927. However it could not be published until 1934.
He had, by then, won the National Prize for Literature and that piece of work – World Without Trams – was incorporated into his Portable Spring project. The Spanish Civil War interrupted his literary output with del Valle aligning himself to the Nationalist cause. He still continued to contribute to magazines such as Vertex though. Not long after hostilities ceased he was able to publish a collection of poems called Sacred Lyra which was, in fact, a compilation of two previous collections – The Joys of the River and Faithful Harp.
Here is an English translation of the opening lines of one of del Valle's poems, called El Secreto (The Secret):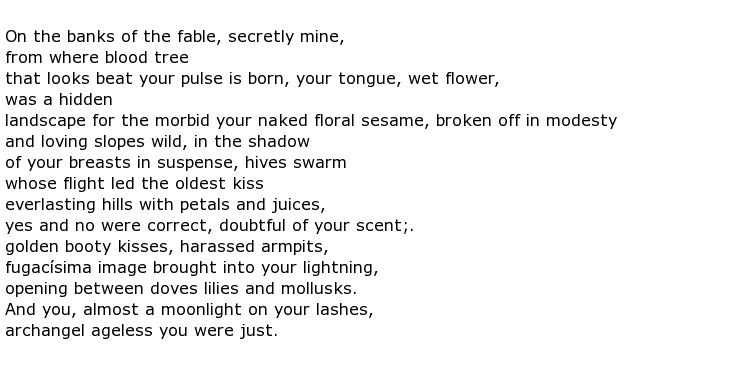 Del Valle was a prominent member of the Spanish Ultraísta movement, a well-respected Vanguard movement dedicated to the production of pure literature. It incorporated sentimentality, tragedy, strong emotions and political views. It followed an earlier French Vanguard movement and gathered pace throughout Spain in the latter years of the 19th century and continued up to the middle of the 20th century.
He contributed a great deal of prose poetry throughout his lifetime to magazines and periodicals such as Cervantes, New World and Searchlight, amongst many others. Many of his collections of poems featured Andalusian themes and were often illustrated with Baroque style images. He was also heavily involved in the film industry in his later years, promoting events such as the San Sebastian International Film Festival and the Punta Umbria Film Festival.
Adriano del Valle died in Madrid on the 1st October 1957, aged 62.