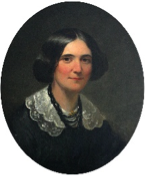 Alice was the elder of the famous American Cary sisters who were so close that they wrote much of their poetry together during the19th century. They published their work jointly in the first instance but once the pair had established themselves as significant writers of that time they published separate collections and both went on to achieve success as individual writers despite not enjoying the best of health. Alice was 17 when she had her first work published, along with her sister, in local newspapers and periodicals.
Alice preceded her sister by four years, being born in April 1820 in Mount Healthy, a town in Ohio. She had a reasonably happy childhood, living on Clovernook Farm in a devoutly religious household. They were Universalists and all went serenely until, at the age of 15, Alice lost her mother and her father married a woman who was much less sympathetic towards the literary talents of her step daughters. She was more concerned with how much the girls could contribute to the farm work than how many poems they could write.
Despite the difficulties Alice encouraged her younger sibling to keep on reading and writing as much as possible, even by the weak light of a homemade flickering candle before retiring for the night. Somehow, they both grew up to be reasonably well educated. Both girls retained their strong faith and Alice, in particular, favoured the doctrines that her parents had introduced into the household. She saw the best in people and believed that God would always welcome a sinner if they were to show themselves to Him and follow his path.
It was perhaps a reflection of the latter years of her childhood that Alice wrote the poem called The Child of Sorrow when she was 18 years old. It received critical attention and was praised by no less than Edgar Allan Poe and Rufus Wilmot Griswold, among others. Griswold took some of the Cary sisters' work for his anthology The Female Poets of America and this really established their name in literary circles.
The pair moved to New York in 1850 where they felt their work could be best appreciated and where they could be influenced by the literary giants already resident in the city. They held Sunday evening "salons" at their house where the cream of the New York art and literature scene were regular attenders. Names such as John Greenleaf Whittier, Henry M. Field, Anna E. Dickinson and Henry Wilson were just a few of the talented individuals who shared their views with Alice and Phoebe.
Alice was soon invited to write for famous periodicals such as Harper's and the New York Ledger and many of these pieces of work (sometimes prose, sometimes poetry) found their way into collections of work that had an enthusiastic readership across the United States as well as abroad. A famous piece of work about her childhood was The Clovernook Children which she wrote in 1854.
It is possible that the early years of hard labour on the farm suffered by both Alice and her sister were to take a heavy toll on their general health and wellbeing. Tragically both died young within months of each other. Perhaps Alice had a premonition of her early death when she wrote the poem A Dream: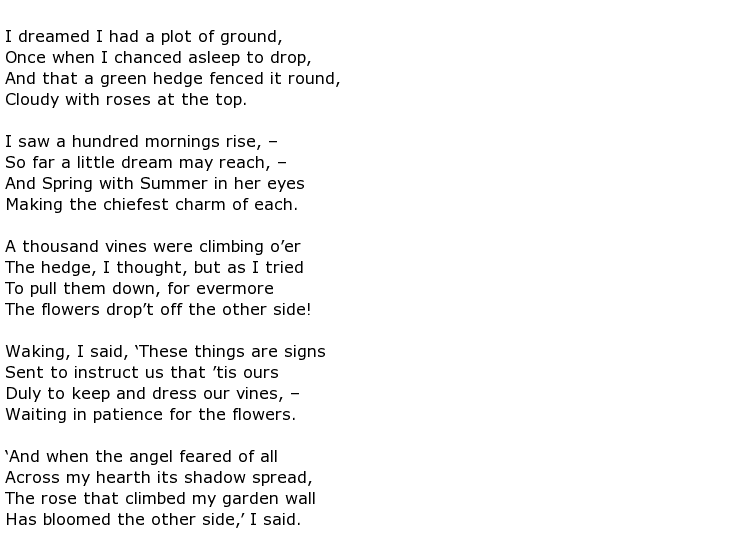 Alice Cary contracted tuberculosis and died in February 1871, aged just 50.