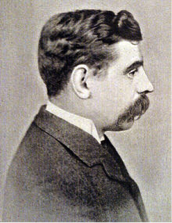 Barry Pain was an English writer whose work included parodies, light humour and, at the opposite end of the spectrum, tales of horror and the supernatural. He "re-imagined" stories such as Jonathan Swift's Gulliver's Travels and Robert Louis Stevenson's Robinson Crusoe, taking the characters further on. Stevenson studied Pain's work and compared him to the French short story writer Guy de Maupassant. He also wrote poetry as well as being a prominent journalist. Pain was a good friend of fellow poet Alfred Noyes.
He was born Barry Eric Odell Pain on the 28th September 1864 into comfortable family circumstances in Cambridge. He was educated at Sedbergh School before going on to Corpus Christi College, Cambridge. His journalistic talent was soon recognised here and he made regular contributions to the literary magazine The Granta. He was writing short stories and one was published in Cornhill Magazine in 1889 under the title The Hundred Gates.
Pain's work was recognised by other publications such as Punch and The Speaker and he was appointed to the journalistic staff of Black and White and the Daily Chronicle. He published numerous books on a variety of subjects and strayed into the realms of horror and the supernatural with his collection called Stories in the Dark in 1901, followed by The Shadow of the Unseen (1907) and An Exchange of Souls (1911). He " uneasily condescended to the lower orders" with collections of humorous fiction.
His poetry was perhaps a lesser part of his literary output and there was humour and parody in some of this too. For example, the poem The Poets at Tea (Parodies) describes an imaginary meeting of famous poets taking tea together. Each verse describes the function of each poet. Here is the first verse of the poem plus amusing references to the participants: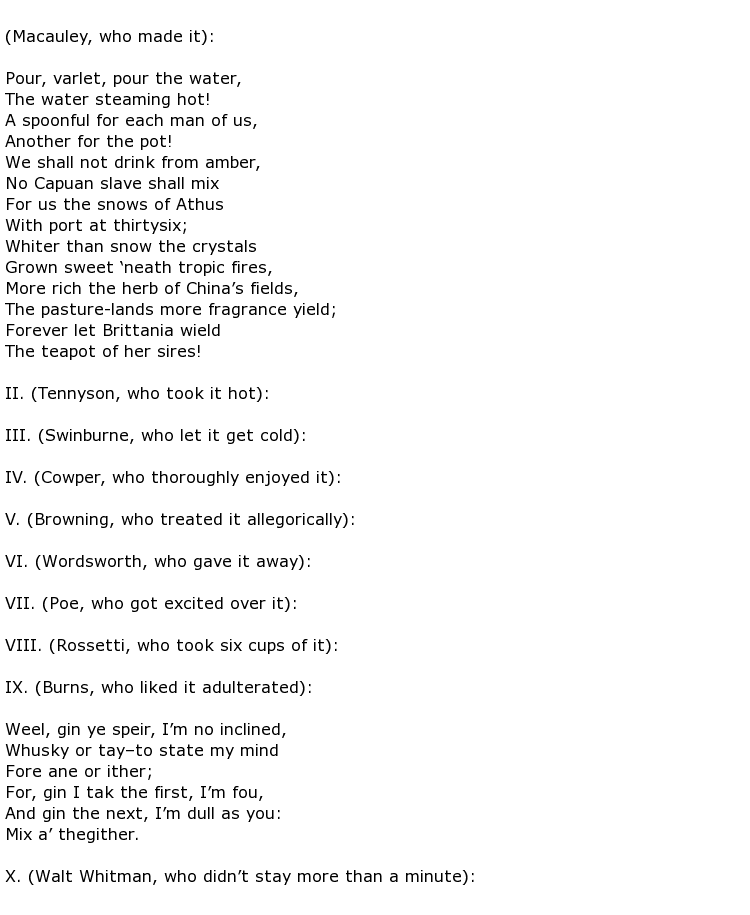 It is believed that when Pain recycled characters such as Robinson Crusoe and Gulliver in his stories he was using science fiction devices as well as portraying early 20th century England in a satirical way. With the Crusoe character he imagines how he would fare having returned from his island exile. Similarly, Pain takes Gulliver into a futuristic utopia called Ultima Thule with the title story from his book The New Gulliver and Other Stories (a collection published in 1913). Gulliver, unfortunately, does not find happiness in this so-called utopia though.
Although many of Pain's stories and poems contain humour critics generally agree that his best work baulks nostalgia and generally ends in frustration. A good example of this would be a story that was a particular favourite of his friend Alfred Noyes. The Exiles of Faloo is a parable of a group of men of dubious character who end up on a Pacific island together. They establish a "Club" where rules are set but not adhered to. The flaws in the characters of most of the individuals cause inevitable conflict amongst themselves and the local population.
Barry Pain died on the 5th May 1928, aged 63 in Bushey, Hertfordshire.